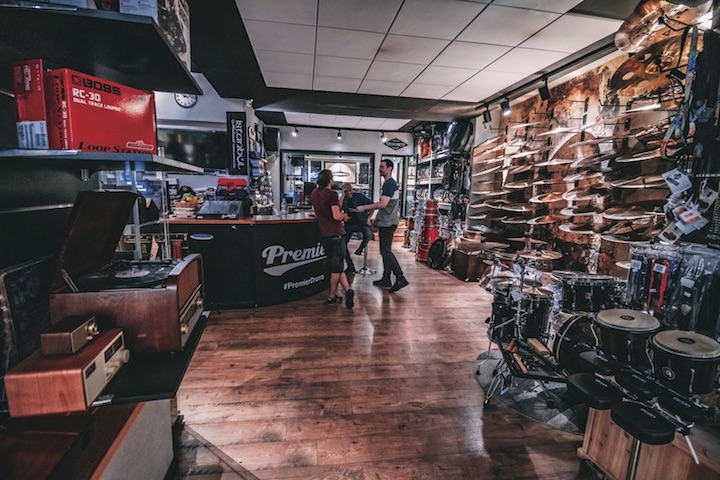 Being a drum retailer anywhere in the world is tough. But given the divergent religions and political instability of the region, the challenges of operating a drum shop on the border of East and West Jerusalem are a bit more complex than average.
Assaf Kraus, a professional drummer and the author of 101 Breaks (Alfred Music), opened Drumbite in the heart of his native Jerusalem ten years ago as a full-service music store that's about 60 percent focused on drums. The business has expanded since he opened and now features lessons, a recording studio, and a performance space, along with a program that helps musicians market their skills and secure endorsements, run by Assaf's wife, Monika Borzikova. Monika took the time to share her thoughts on what goes into running a successful music retail business in the holy city of Jerusalem.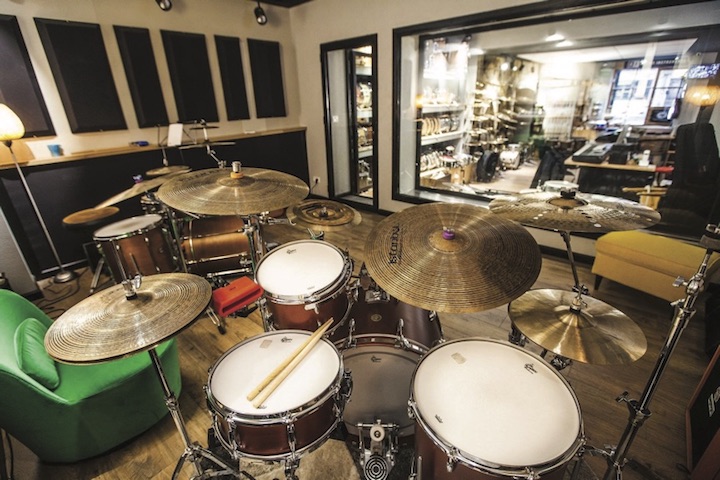 "Running a music store in a city with so much diversity is at once challenging and magical. We see the challenge in several aspects. The first is the availability of equipment that satisfies the East Jerusalem population, which is mostly Arabic culture. We're speaking about instruments like darbuka, djembe, and other Arabic instruments. Western Jerusalem is more represented by Western culture, so you will find the same portfolio of products as in the U.S. market. Another aspect is musical education. Lessons in our store need to be flexible to the needs of secular people and religious people of all beliefs. Our teachers need to be experienced with all those groups.
What is beautiful about music is that this is an island of one language in the sea of different religions, political opinions, and cultural differences. Something about music always reduces stress from those issues. We hardly face difficulties from a religious perspective. Our teachers do not involve their religious or any other orientation in the classes. They are professionals who fully adjust to the needs of a student. People are learning from each other. Sometimes at the end of the day, you can see a good, quality friendship develop, discussing each point of view after the lessons while having a cup of coffee in our store.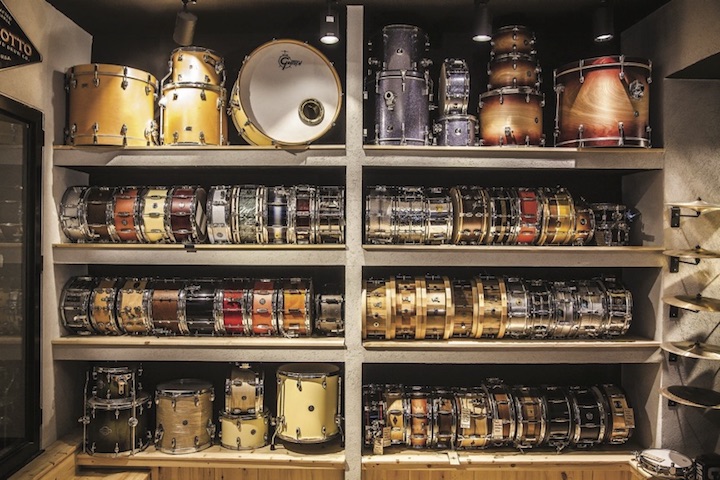 There is a thriving community of drummers and bands in Jerusalem. They are our ambassadors, representing our store, school, and products all over Israel, not only in Jerusalem. In one day, you will see artists endorsed through Drumbite doing amazing product reviews in Hebrew for the Israeli market on social media, then on a show in Tel Aviv backlined with equipment from Drumbite. At the same time another Drumbite artist is visiting Istanbul Mehmet cymbals, choosing his own line, and spending time with the local crew, while a talented drum student shoots video of a lesson and streams it live in high quality all around the social networks, and then a nice band performs in our store at night. These people are our treasure.
In general, it is not difficult to import product. Most of the challenges involve shipments, customs clearances, and pricing the products so that you are comparable to the international market, especially online. In these days of Amazon, Alibaba, eBay, [German-based music retailer] Thomann, and other big online sellers, it can be sometimes uneasy, but their philosophy is totally different from ours, and we are not trying to compete with them.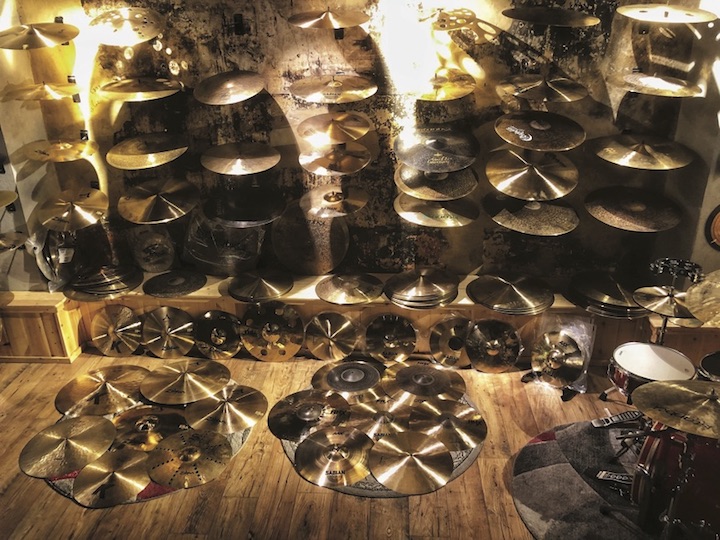 Importing gear from the U.S. and Taiwan is much better for us than working with the E.U. market or China. The U.S. dollar–to–Israeli shekel exchange rate is still better than the Euro, and shipping costs from the U.S. are sometimes even cheaper than from the E.U. Over the years we've established many brand and distributor relationships in the U.S., and it's really a strong part of our importing. Over the last year, Taiwan-based companies have proved that quality and accuracy are what matter to them, and we do not mind that goods imported from Taiwan are a bit more expensive than Chinese products. We know we have reliable and trustworthy partners there, which does not always happen with Chinese imports.
We definitely have big sellers. People here are inclined to Indian and Eastern music and instruments, and loads of different percussion. That's a big part of our sales. Istanbul Agop, Istanbul Mehmet, and Zildjian are the dominant cymbal brands on the Israeli market. Regarding drums, the leading brands are still Yamaha, Gretsch, and Pearl. And I would say that we have really influenced the Israeli market with Premier drums.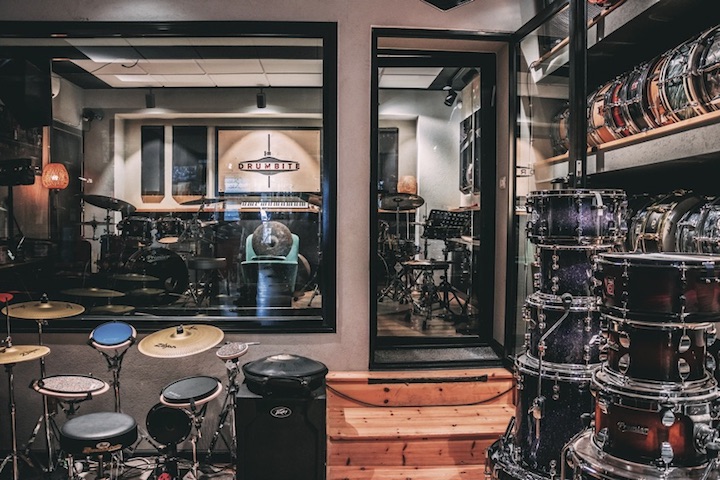 ---
Shopper's Tip
"Choose a sound, not a brand," says Monika Borzikova. "Try to listen for the best sounds, and choose whatever you like. Switch between brands or combine your equipment. It is absolutely okay to have Zildijan, Istanbul Mehmet, and Sabian in your cymbal setup and Gretsch and Premier drums in the same kit." 
In addition to Drumbite's strong customer base in Jerusalem, Monika Borzikova says that drummers and other musicians frequently travel from all over Israel to visit the shop. "Customers are often from very northern or southern parts of Israel, distances more than 300 km [a little under 200 miles], from Eilat or Golan Heights, etc. We do appreciate it, and if the customer asks us for special hours that are not normal working hours, we are keen to provide them with this extra service."
Drumbite opened its online store in 2018, but according to Monika Borzikova, most drum and cymbal sales happen in the physical store. "Drums and cymbals need to be tested, need to be heard on the spot," she says. "Customers want to come in, see, hear, compare, and choose the best. Online sales are happening mostly with accessories, hardware, and other drum equipment."
---
ADVERTISEMENT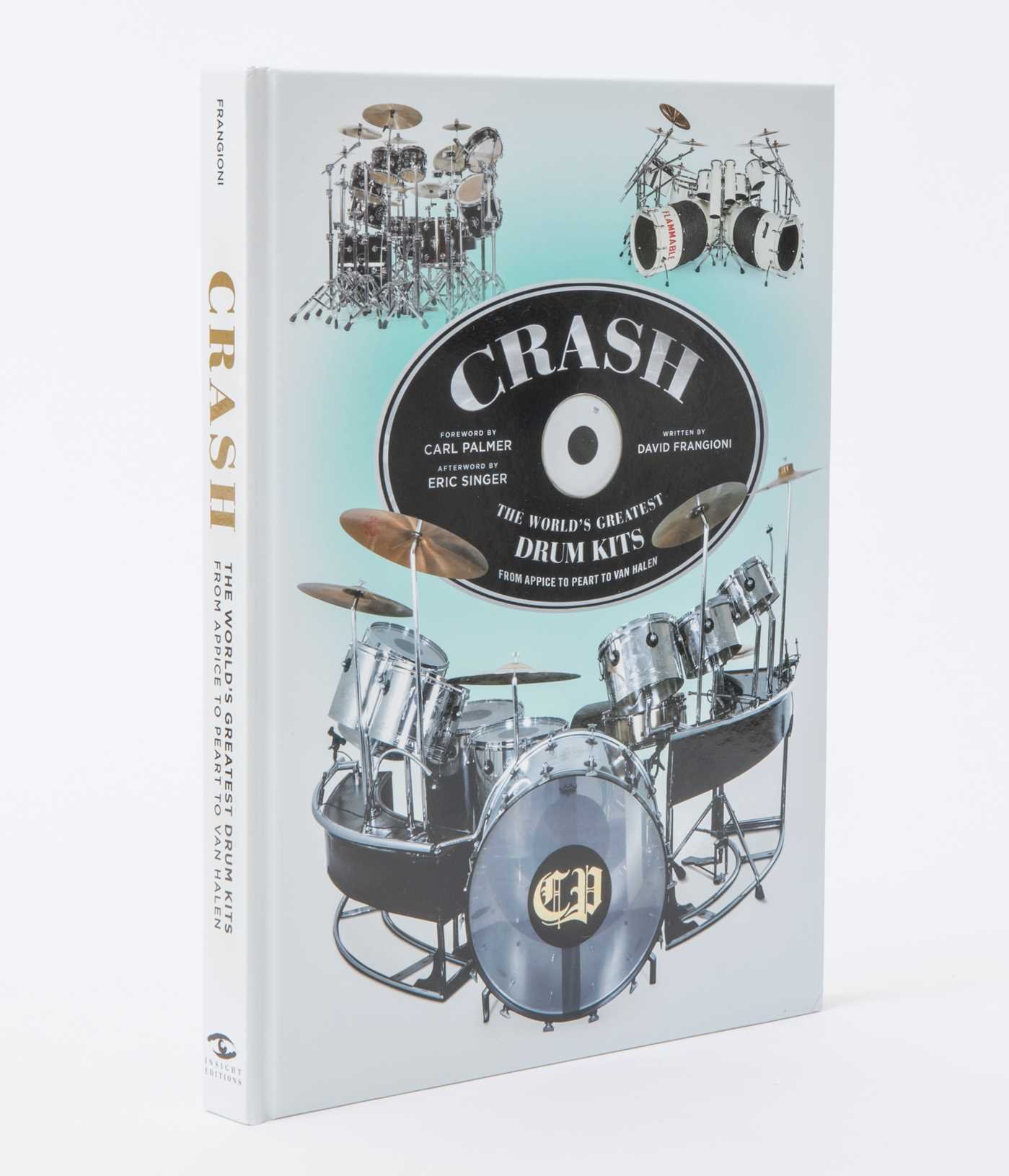 Modern Drummer Special Offers