Alesis
Strike Pro Special Edition Eleven-Piece Mesh Kit
The new Strike Pro Special Edition drumset utilizes all-new dual-zone mesh heads for the snare and toms. The 16″ ride cymbal, 14″ crash, and 14″ movable hi-hat are covered with a new thick rubber that creates an ideal blend of feel, control, bounce, and volume. The cymbals offer a large bell for enhanced playability. The birch snare and tom shells come in standard acoustic drum sizes, and the lugs are attached directly to the shell. Additional features include a performance module with a color LED screen, more than 1,800 drum and percussion sounds, 136 kits, and 45,000 samples. List price is $2,499.
---
Tama
Sizzle Touch Hi-Hat Drop Clutch
This drop clutch's variable setting controls the amount of sizzle of the partially open sound. Setting the clutch to a more closed position creates a tighter sound. The lever can be quickly engaged or disengaged as needed. List price is $74.
---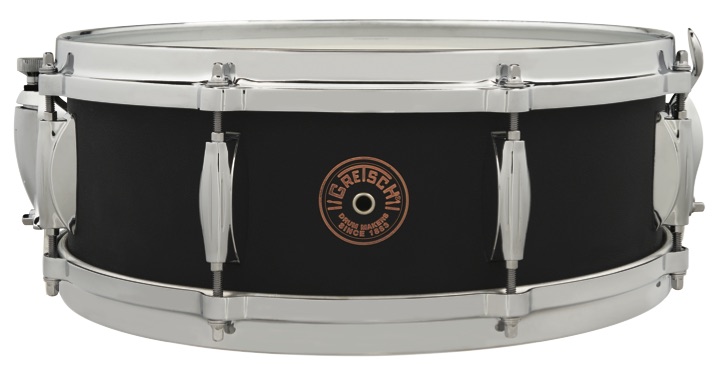 Gretsch
Black Copper Snares
Available in 5×14 and 6.5×14 sizes, these new copper snares have a thin layer of black powder coating applied to a 1 mm shell. They're said to deliver a combination of warmth and punch. A laser-engraved round-badge logo exposes the copper underneath. Additional features include forty-two-strand wires, 45-degree bearing edges, die-cast hoops, and a Snap-In drum key holder.
---

Innovative Percussion
Drew Tucker
Signature Mallets
These 15.5″ mallets, which feature rattan shafts and pink blended yarn heads, are designed to create a warm but clear tone. The synthetic core provides an expressive sound throughout the entire range of the instrument.
---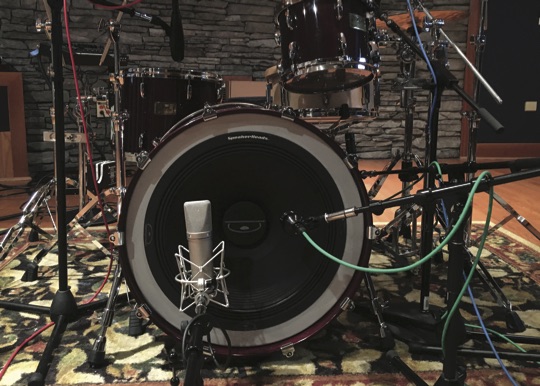 Repercussion Technologies
SpeakerHeads Resonant Head Kit
SpeakerHeads augment a bass drum's resonant head with a speaker cone to project the sound more effectively. Additional features include a removable foam center cap that regulates the feel without muting the sound and a specially designed outer edge that's tunable for more sonic options.
---

Schagerl
Gomezz Signature Snares
These 8×14 snare drums are offered with .8 mm copper or .7 mm brass shells. Additional features include a modified Trick multistep strainer, ten single-contact solid-brass tube lugs, and antique-brass metal hoops. Each drum includes a padded velvet bag.
---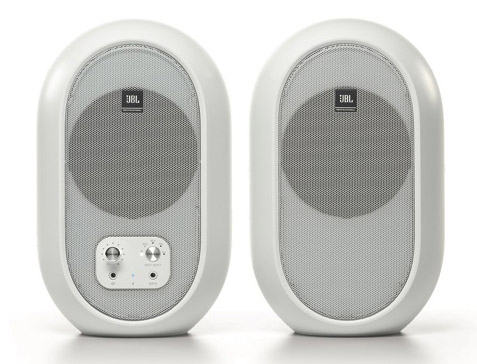 JBL Professional
One Series 104-BT Desktop Reference Monitors
These reference monitors enable users to stream studio-quality audio via Bluetooth or a standard wired connection. They feature a coaxial driver that pairs a contoured low-frequency woofer with a soft-dome tweeter for accurate frequency response, superior stereo imaging, and a wide sweet spot. Available in white and black finishes, the JBL Professional One Series lists for $179 a pair.
---
ADVERTISEMENT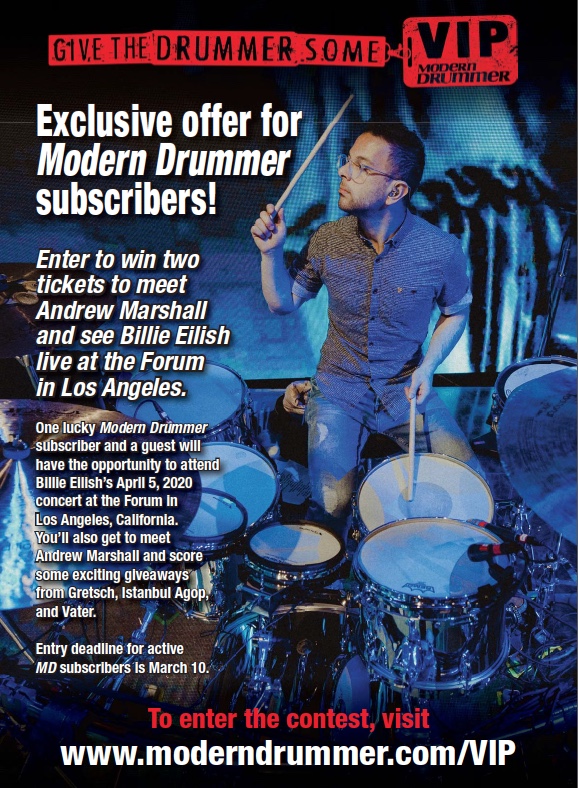 Modern Drummer Special Offers