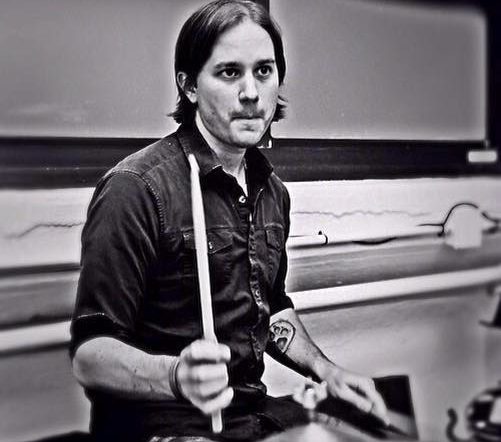 An Editor's Overview
Hello, longtime subscribers, casual readers, and newcomers to the MD family! We are super-excited to announce that—for the first time in our forty-plus-year history—every single issue of Modern Drummer is now available for viewing via our new iOS and Android app and the special Archive section of moderndrummer.com
Features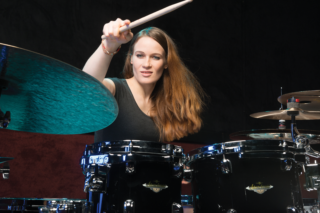 A German drummer unexpectedly finds her mojo online, becomes a star overnight, and uses her debut album to work out what it all means.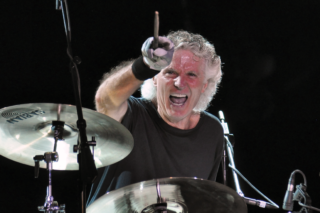 The man still has lightning hands and a killer right foot, and he tears into his drums nearly as ruthlessly as he did in 1973, when he was known as one of the hardest-hitting players in rock.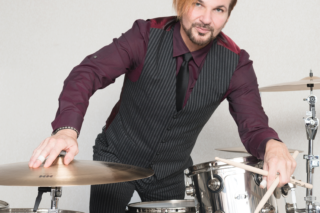 With a series of offstage setbacks behind him, the notorious glam-rock drummer, accompanied by his longtime bandmates, is back in front of the masses.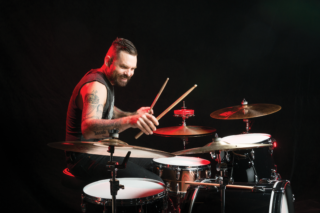 In the school of hard rock, the members of RIVAL SONS are at the top of their class. But even after logging thousands of miles opening for legends like Deep Purple and Black Sabbath, they know that the journey never really ends, and the hunger to succeed never subsides. And that's just the way they like it.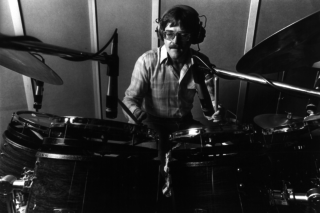 Hawkins is simply one of the greatest studio drummers of all time. His spot-on time, deep Southern-infused pocket, and uncluttered parts have fueled a long list of landmark soul and R&B classics with artists including Aretha Franklin, Etta James, and Wilson Pickett. His massive album discography features legends of rock, blues, country, and pop, including Bob Seger, Eric Clapton, Joe Cocker, Glenn Frey, Paul Simon, Duane Allman, Boz Scaggs, Rod Stewart, Lightnin' Hopkins, Albert King, Bobby "Blue" Bland, Willie Nelson, the Oak Ridge Boys, Alabama, and many, many more.
The man at the helm of classic tracks like Steve Winwood's "Higher Love" and Randy Newman's "Rednecks," and Eric Clapton's Unplugged and Journeyman albums, takes us inside the making of a hit.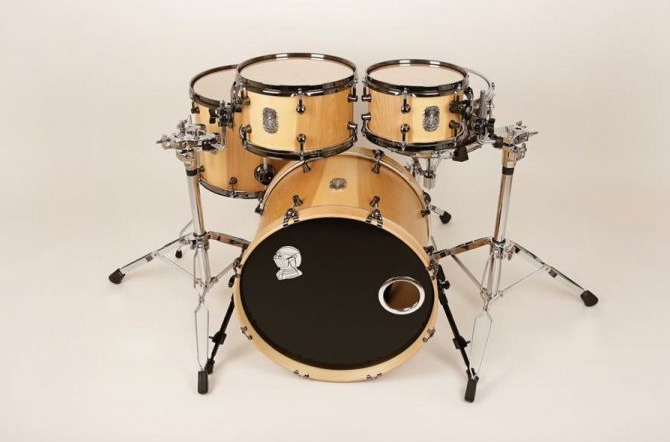 Contest
Enter To Win Custom Drums Kit!
The prize features a five-piece kit that includes 6×10, 7×12, and 12×14 toms, a 14×20 bass drum, and a 6×14 hand-rolled stainless steel snare with a Trick G007 throw-off, Puresound wires, and Evans heads. The bass drum and tom shells are beech and have an Italian olive ash veneer with black-nickel hardware.
From the Shop: Featured Products

New Digital & Archive Subscription Options!
"Digital Only" Subscription is only $2.50/month!
"Digital Only + Archives" Subscription is only $4.95/month!