Donn Bennett's Drum Vault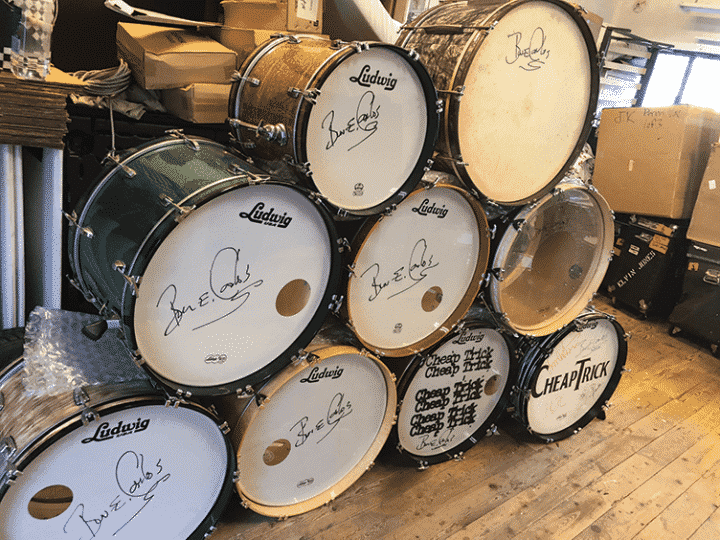 Over the last three decades, Bun E. Carlos assembled one of the largest and most renowned collections of Ludwig drums in the world, with over 200 snares and drumsets dating from the 1920s to current models.
There are drums in every finish Ludwig ever made, prototypes, ultra-rare models, limited editions, and drums that Carlos used during his forty-plus years as a member of Cheap Trick.
It was through drum collecting that our paths first crossed, sometime in the mid-1990s. Bun E. called me about a drum I had for sale—this was long before either of us had email. You can imagine how excited I was to be on the phone with a guy I consider to be one of the greatest rock drummers of all time and a member of Cheap Trick, one of my all-time favorite bands.
March 2021 Issue