CRITIQUE
RECORDINGS
Oz Noy Snapdragon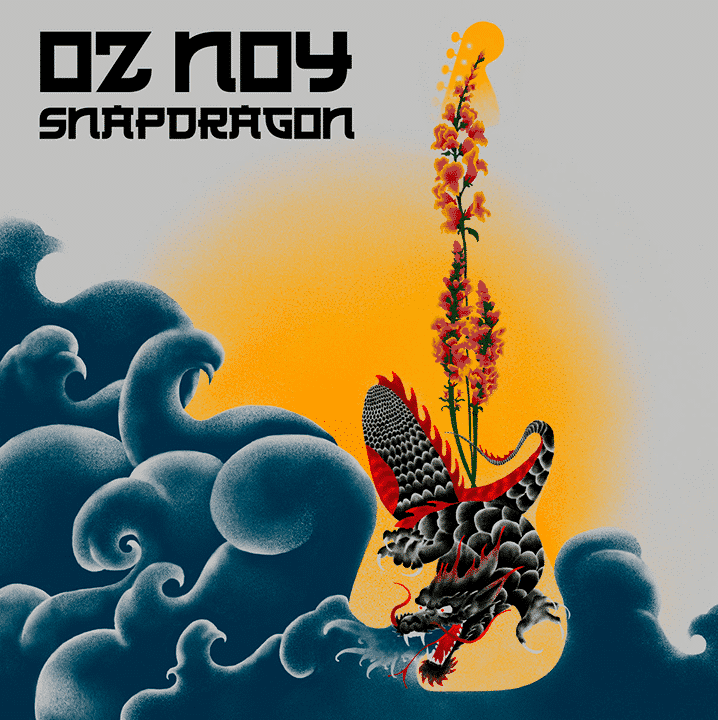 The exploratory guitarist and composer calls upon three drumming legends to cultivate this colorful crop of groovy, multicultural material.
This smorgasbord of styles and sounds on Oz Noy's Snapdragon—jazz, R&B, funk, rock, Latin, boogaloo—provides a bounty of scenarios to showcase the guitarist's sophisticated melodies and genre-defying improvisation. The beauty of these beastly compositions lies in the musical drumming, with lo-improv, hi-feel from fusion giants Dennis Chambers, Vinnie Colaiuta, and Dave Weckl.
Opener "Looni Tooni" gives the drummer some from the get-go, as Dennis brings the funk with bouncy, boogaloo beats. Weckl swings feverishly on "Boom, Boo, Boom," floating from straight-ahead to semi-New Orleans-style seamlessly. "Groovin' Grant" also allows Weckl to shift gears from a funky, displaced backbeat to a smokin' shuffle.
March 2021 Issue