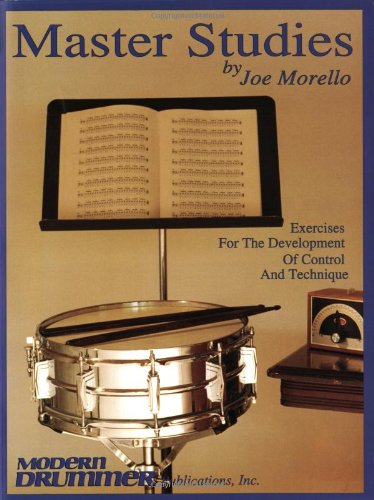 This month's Strictly Technique column features an excerpt from legendary jazz drummer/educator Joe Morello's classic book Master Studies, called "Table of Time."
This exercise will help your development of the single-stroke roll, and also help you develop the ability to play various subdivisions evenly. At first, you should accent the first note of each rhythmic grouping, as indicated. As proficiency increases, eliminate the accents.
Start the exercises slowly, at a metronome marking of about 53 bpm. As your technique and speed develop, increase the tempo setting on the metronome. Eventually, you should play this exercise at a marking of about 100 bpm. But start it slowly at first, making sure all the notes are even. Playing this smoothly and evenly is more important than playing it at a fast tempo. And do practice with a metronome.