We reviewed Paiste's ultra-controlled Dry and Extra Dry Masters series rides in the October issue. The Swiss company has also added a handful of crashes and splashes to the series that offer more open, lush tones. These new models, dubbed "gentle masters," comprise 8″ and 10″ Dark splashes, a 22″ Dark crash/ride, and 18″, 19″, and 20″ Extra Thin crashes. All Masters cymbals are handcrafted from top-quality B20 bronze. Let's check them out.
---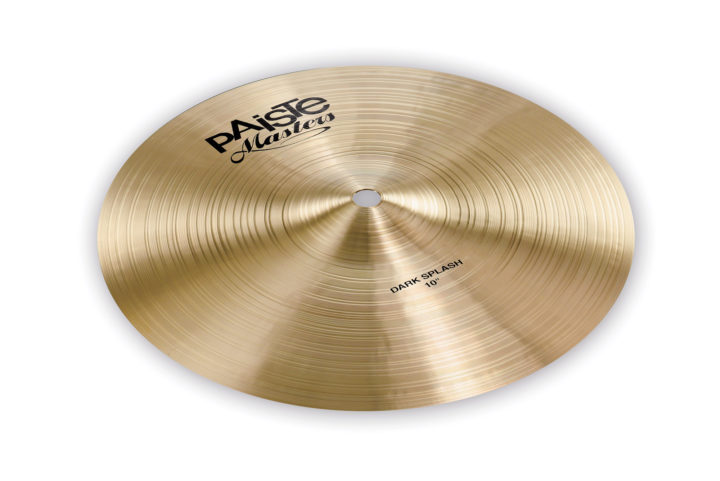 8" and 10" Dark Splashes
Both of these tiny accent cymbals have a traditional finish with a wide lathing pattern. They're medium-thin in weight and have a washy, lively sound with a fairly short sustain. They have a lower pitch, throatier tone, and more complexity than the splashes in Paiste's glassier-sounding Formula 602 and 2002 series. The 8″ has a bit more focused bite, while the 10″ has a perfect balance of flashy attack, sizzling sustain, and smooth decay. The 10″ Masters Dark is exactly how I imagine a vaudeville-style splash should sound.
---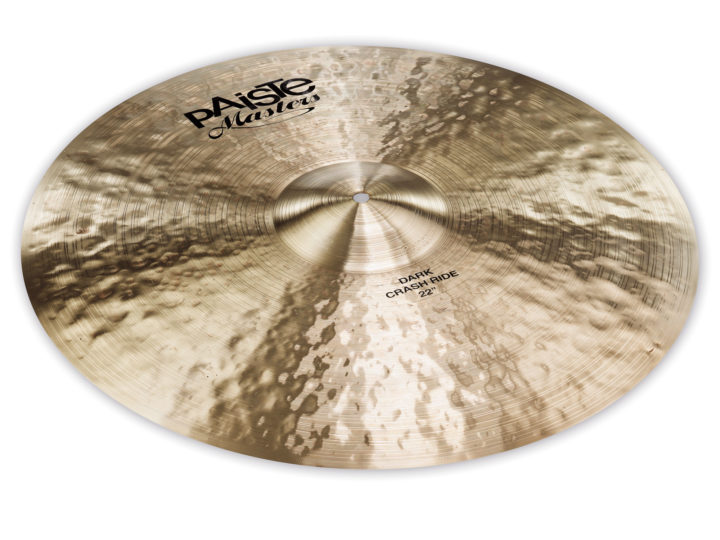 22" Dark Crash/Ride
The super-complex-sounding 22″ Masters Dark crash/ride is a larger alternative to the 20″ version Paiste released a while back. It has a soft, buttery feel and a deep, dark, and slightly trashy wash. The crash sound is big and explosive but dies down relatively quickly so as not to obliterate stick definition when you're playing on the bell or bow. It's heavily hammered with wide, smooth indentations, the bell is well integrated and slightly flat, and the bow has a fairly steep curvature. Depending on the application, this could be a perfect vehicle for huge, dramatic attacks and mallet rolls or light, dark, and smoky ride patterns. Jazz players will appreciate its rich, nuanced tones, while rock and recording artists will enjoy its mysterious, musically rich roar.
---
18", 19", and 20" Extra Thin Crashes
Complementing the silvery, smooth-sounding 20″, 22″, and 24″ Masters Thin crash/ride models, these three Extra Thin crashes were inspired by longtime Paiste artist Jim Keltner's ideas for sound and function. They have a warm, rich tone that opens up easily and sits comfortably within the music, especially when played in quieter situations. Ideal for mallet swells, light crashing, delicate riding, or quick, flashy accents, these crashes have a perfect balance of brightness, expressivity, sparkle, warmth, and complexity that will work well in any light to moderately loud live or recording situation.