Features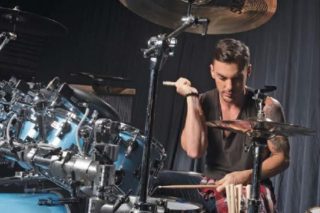 Few bands inspire as fervent a following as 30 Seconds to Mars.
The plan was clear for Neon Trees' new album: big sounds, big ideas, and big performances.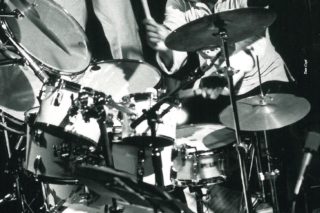 Harvey Mason is one of the most recorded musicians in history. His precise, soul-filled drumming has knocked out fans of sophisticated groove playing for more than forty years, on such seminal albums as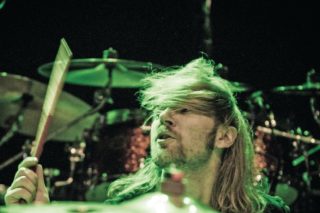 Yes, the legendary pop singer and mammoth drum talent Phil Collins is his father—there's no point avoiding that little fact.
Curtis Mayfield was unlike any other soul artist, and the job of servicing his timeless grooves was a unique challenge, especially during the dawn of electronic drums.
Contest
Win This Ddrum Dios Drumkit and Set of Zildjian Cymbals!
The prize includes a Ddrum Dios six-piece kit (7x10 and 8x12 rack toms, 14x14 and 14x16 floor toms, 20x22 bass drum, and a 6.5x14 snare) in Satin Gold finish. The Mercury hardware pack includes three straight/booms stands, a hi-hat stand, a single bass drum pedal, a snare stand, and a throne. The Zildjian cymbal setup consists of a pair of 14" K hi-hats, a 16" K Dark Thin crash, an 18" K Dark crash, and a 20" K ride. Also included are twelve pairs of Promark Firegrain drumsticks in the winner's preferred size. The kit features Evans UV1 batter heads and Reso 7 bottoms.
From the Shop: Featured Products

New Digital & Archive Subscription Options!
"Digital Only" Subscription is only $4.95/month!
"Digital Only + Archives" Subscription is only $9.95/month!