This Week in Drumming: September 15th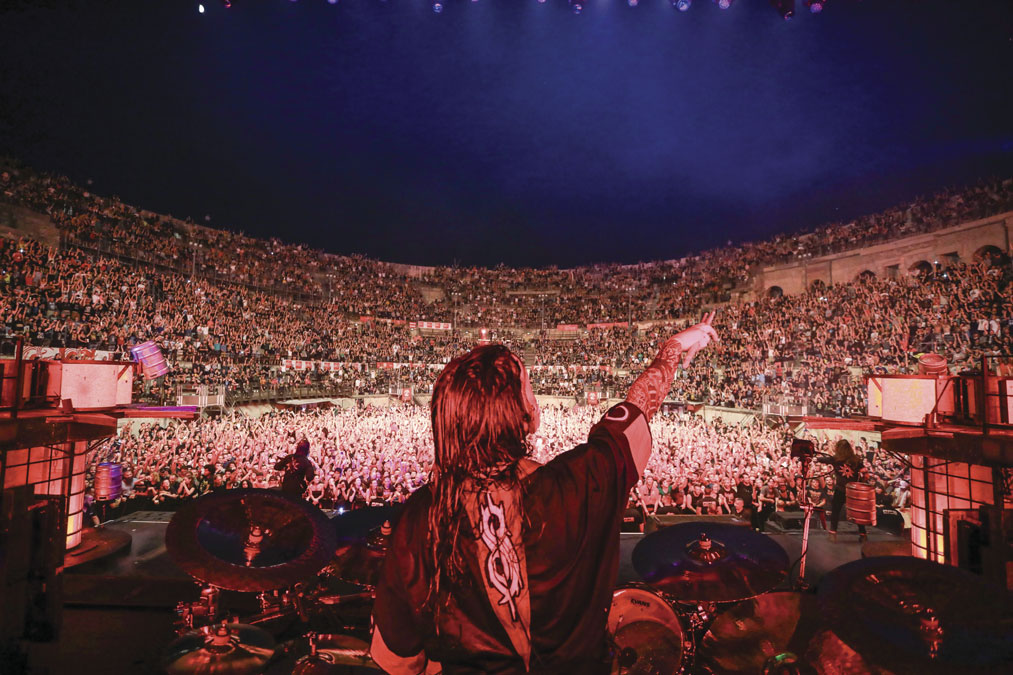 by Paolo Ragusa
Here's what to know from the world of Modern Drummer this week.
Continuing to Celebrate Modern Drummer's 2023 Readers Poll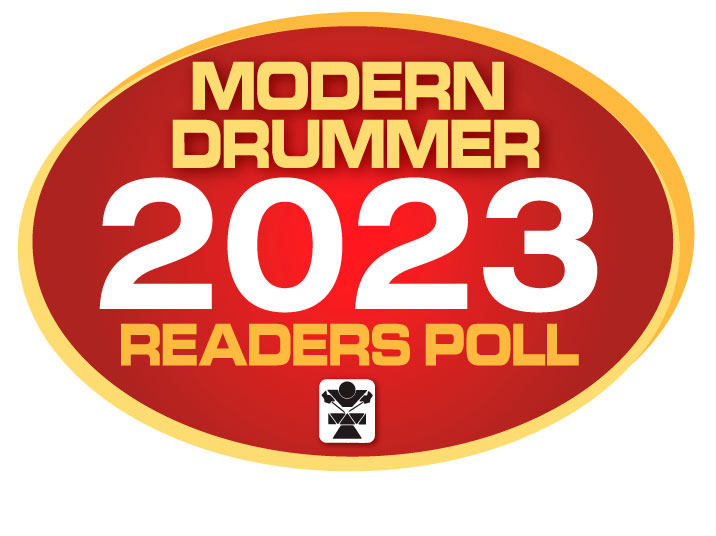 Alongside Modern Drummer's September 2023 issue, the results of our 2023 Readers Poll are available for Modern Drummer subscribers now! You can head here to visit our Readers Poll landing page, featuring this year's selection and nominees, past winners, and more.
We've continued our celebrations this week by highlighting three more winners: Jay Weinberg, winner of the "Metal" category, Gregg Bissonette, winner of the "All-Around" category, and Peter Erskine, winner of the "Jazz" category. Each of these musicians have left an undeniable impact on the drum community and have long histories with Modern Drummer. You can also read about our previously revealed Readers Poll winners, Chad Smith ("Rock") and Alex Van Halen ("Hall of Fame").
Drumming News
Drummer Clint de Ganon is currently working on one of the highest-level gigs of his career: After playing drums on Steven Spielberg's West Side Story film in 2021, Clint is playing drums for four concerts this week at Lincoln Center's David Geffen Hall with the New York Philharmonic, performing live to the movie as a part of their Art of the Score series. Clint tells us, "The music is incredibly challenging, but added to that are the mechanics of driving the orchestra live while synching to the film." The performance runs from September 12 through September 17th, so if you're a New York drumming fan, check out the show before it's too late! For more information and to get tickets, click here.
Audio engineer Mark Everton Gray is joining forces with legendary drum designer Jeff Ocheltree for a new production alliance. According to a press release, Gray and Ocheltree will be "leveraging their experience with their expansive collection of vintage drums and gear as part of their arsenal of tools they offer to clients in state-of-the-art recording facilities."
Former Red Hot Chili Peppers guitarist Josh Klinghoffer stepped behind the drum kit for Pearl Jam once again on Wednesday, September 13th in Fort Worth, Texas, filling in for regular drummer Matt Cameron while he recovers from COVID-19. Watch fan-shot footage and read more here.
New Music (From Great Drummers)
SoCal indie punks FIDLAR have returned with "Nudge," a blistering new single that finds the band hearkening back to their scrappy, high-flying early works. Front and center in the track is a wild and gripping performance behind the kit from drummer Max Kuehn, who nails each tempo shift and full-band explosion. Listen here.
Slipknot frontman Corey Taylor has released his ambitious sophomore solo LP, CMF2. Though the music is even more varied than Taylor's work with Slipknot, drummer Dustin Robert brings a studied, compositionally-focused ear to many of the album's tracks. Read Corey Taylor's recent Consequence Cover Story, and listen to his new album here.
Welsh post-hardcore band Mclusky have returned with their first slice of new music in nearly 20 years. Their four new songs are marked by fierce drumming from Jack Egglestone, making their surprise comeback an even more welcome return. Listen here.
New Tours Announced