2023 Readers Poll: Peter Erskine Wins "Jazz"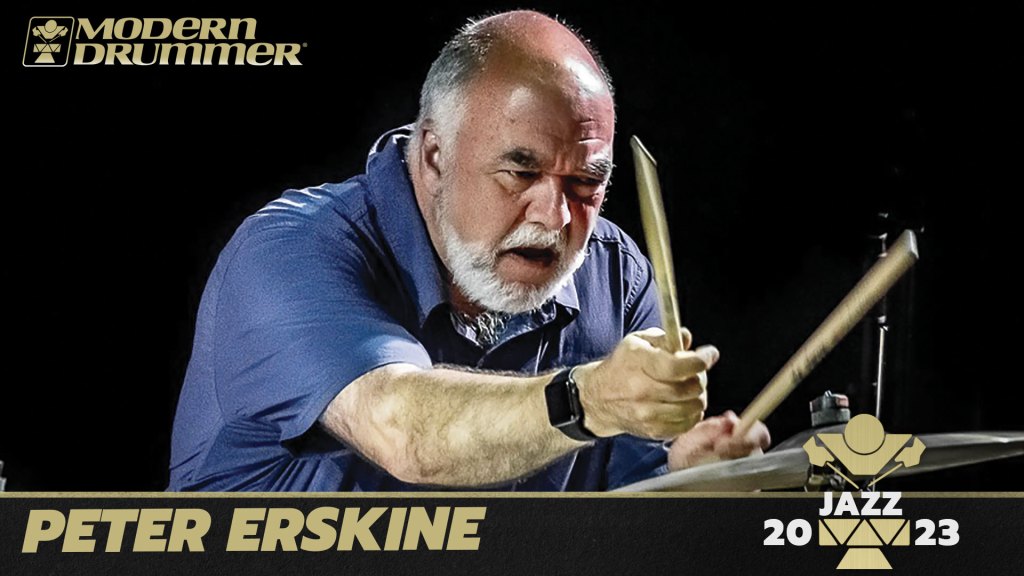 The winner of the "Jazz" category in Modern Drummer's 2023 Readers Poll is… Peter Erskine!
Peter Erskine has continued his dominant streak as a jazz drummer, a clinician and educator, and an all-around great guy throughout the last year. Modern Drummer is keen on sharing Peter Erskine's words of wisdom each month for a reason — Erskine continues to dedicate himself to his craft, fostering new collaborations and focusing on educating the next generation of drummers around the world.
Erskine's monthly "Jazz Insights" column allows him to impart his decades of experience onto readers of Modern Drummer, and he's developed an instructive, authoritative voice on how to better your talents behind the kit. In addition to his column in Modern Drummer, Erskine continues to front his group The Erskine Trio, releasing the live album in 2022 Live In Italy and playing frequent gigs as a bandleader. He's also published multiple books, including 2022's re-release of "The Drum Perspective."
Erskine has been featured in Modern Drummer countless times. His first cover story arrived in 1983, and he appeared again on the cover of issues from 1987, 1993, and 2016. Throughout the last five decades — essentially the whole history of Modern Drummer — Erskine has been a regular feature, either via interviews and cover stories, lessons and live videos, or imparting his jazz wisdom onto the next generation of drummers. Check out Peter Erskine's Modern Drummer highlights here. Advertisement
For more on this year's Readers Poll winners, click here.