The twenty-five-year Nashville session vet has spent his entire professional life in pursuit of total excellence. So when he was offered the chance to man the throne with the pop/rock icons Toto, a position previously held by some of the greatest drummers of all time, he was already at the ready.
While the current members of Cheap Trick used the run-up to the band's Rock and Roll Hall of Fame induction to promote a new album and take potshots at former drummer Bun E. Carlos in the press, the famously bespectacled sticksman seized the opportunity to make the solo album he'd been forever threatening to release.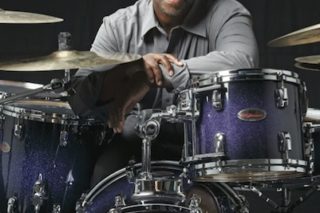 The future was a mystery for Will Kennedy at the turn of the millennium, after he announced that he'd leave the high-profile electric jazzers Yellowjackets to focus on other projects. Now, after returning to the band in 2010, he's sounding fresher than ever all over the group's latest release, Cohearence.
Charles Haynes is a true drumming multi-talent. The forty-year-old Boston resident has toured the globe with the pop stars Kanye West, Lady Gaga, Ed Sheeran, and Queen Latifah.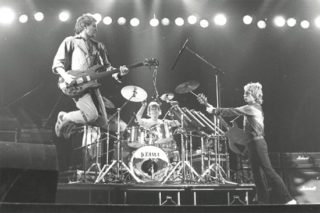 The era known as the '80s, roughly the period between the dawn of punk and rap in the late '70s and the rise of indie rock and hair metal in the middle of the next decade, was a time of great change in pop culture.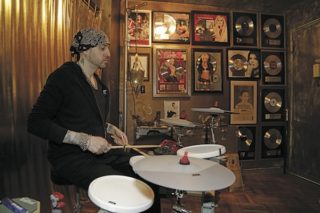 The modern-day hit-making machine has all the chops you'd want, grooves like a feel-good metronome, and programs drum parts that make you think, Are those real drums…or is it programmed? Most of the time, it's both.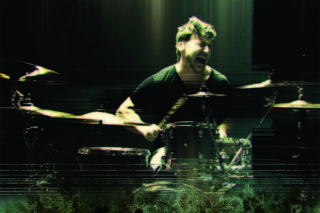 After taking time away from doing the band thing to focus on his solo electronic project, Navene K, the multi-instrumentalist is relishing the struggle of leading a group again.
Contest
Win This Ddrum Dios Drumkit and Set of Zildjian Cymbals!
The prize includes a Ddrum Dios six-piece kit (7x10 and 8x12 rack toms, 14x14 and 14x16 floor toms, 20x22 bass drum, and a 6.5x14 snare) in Satin Gold finish. The Mercury hardware pack includes three straight/booms stands, a hi-hat stand, a single bass drum pedal, a snare stand, and a throne. The Zildjian cymbal setup consists of a pair of 14" K hi-hats, a 16" K Dark Thin crash, an 18" K Dark crash, and a 20" K ride. Also included are twelve pairs of Promark Firegrain drumsticks in the winner's preferred size. The kit features Evans UV1 batter heads and Reso 7 bottoms.
From the Shop: Featured Products

New Digital & Archive Subscription Options!
"Digital Only" Subscription is only $4.95/month!
"Digital Only + Archives" Subscription is only $9.95/month!