Features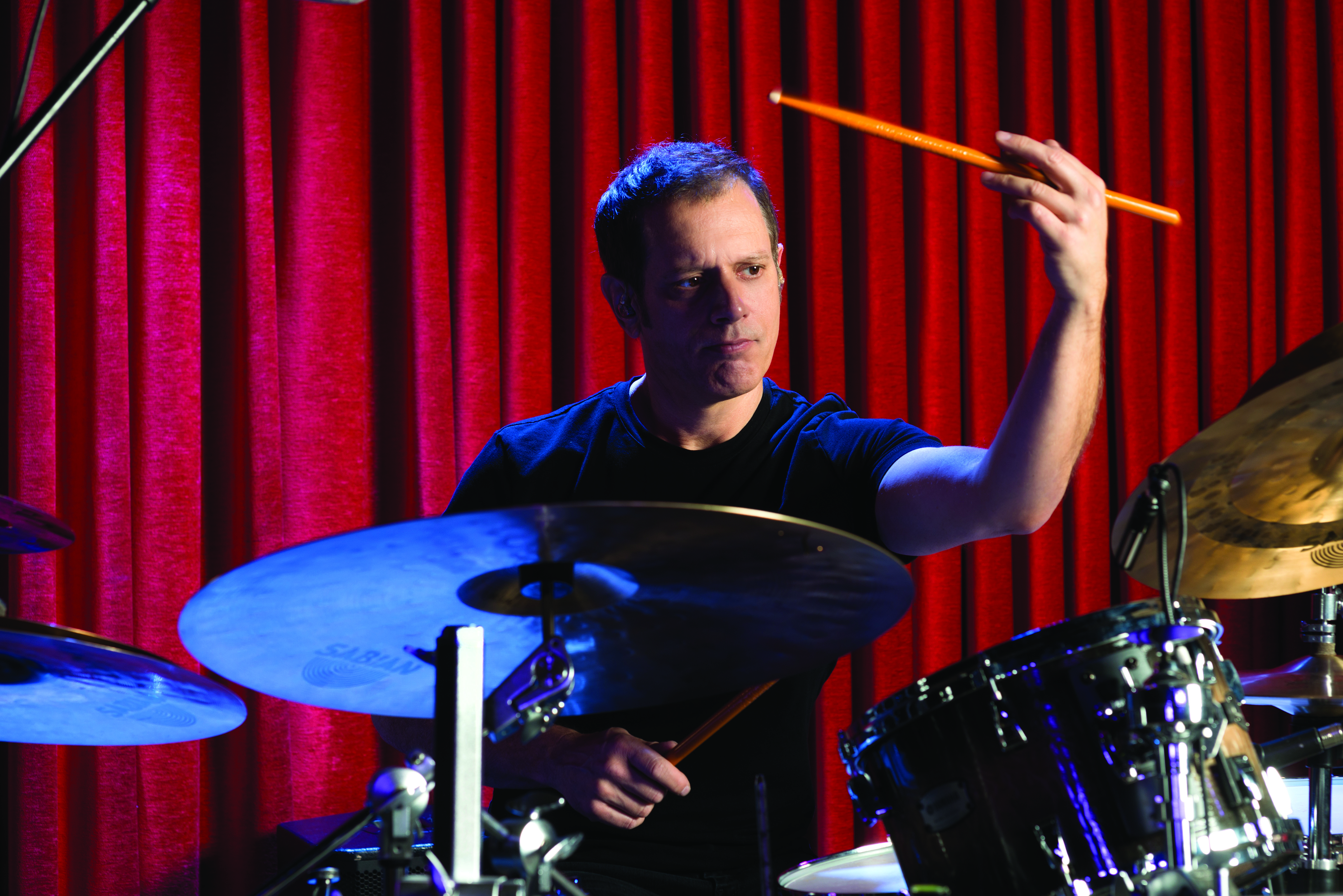 For more than thirty years, his drumming has been put under a microscope so often that it might as well be given its own genus and species name. Two exciting new projects get us even closer to understanding its true nature.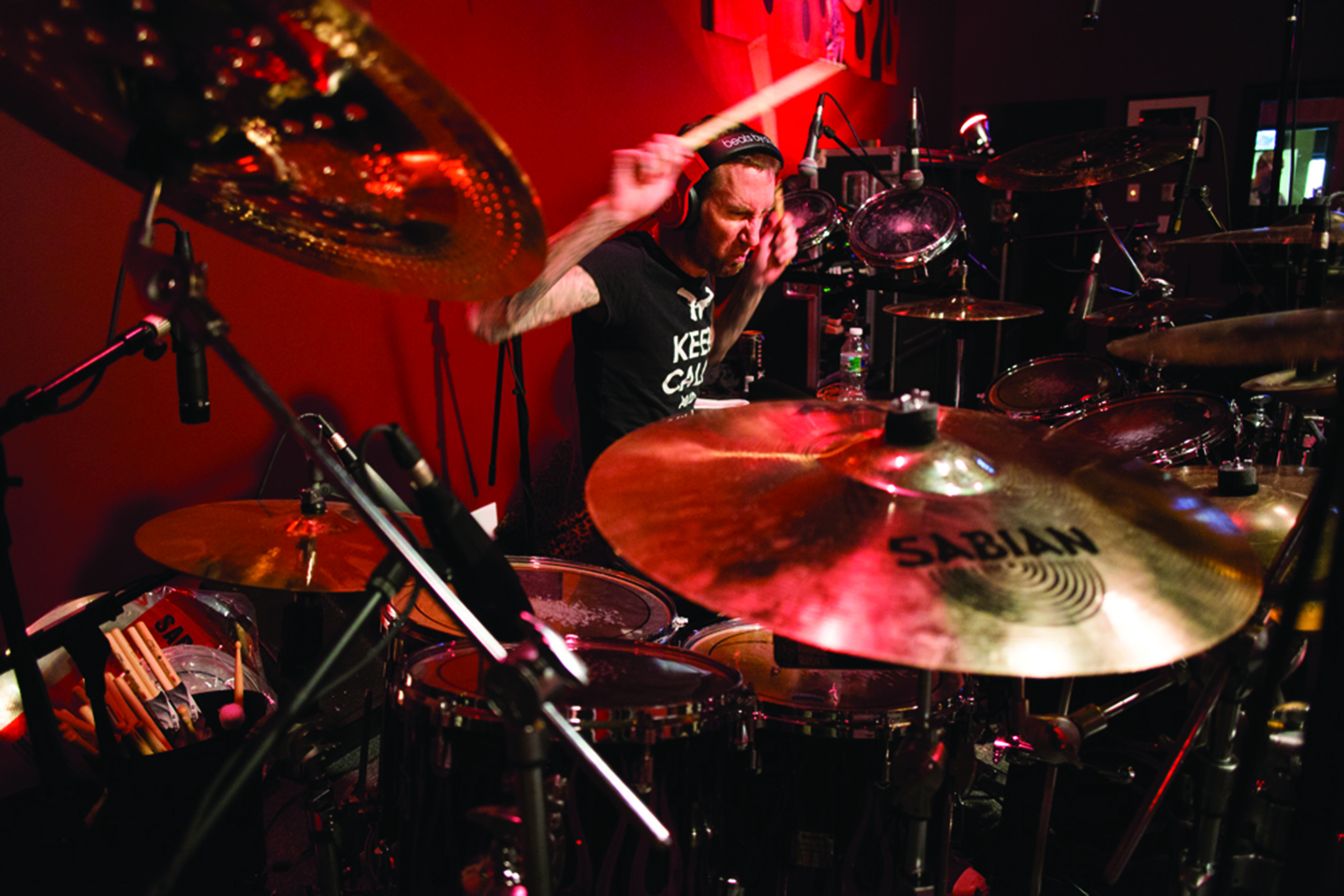 The massive success of Godsmack's 2010 comeback album, The Oracle, kept the band on the road for nearly two years and produced the tour document Live & Inspired, which includes a four-song bonus disc of classic-rock covers. The band members then took some much needed time off, only to reconvene in 2013 for some festival slots—better off for the break, according to drummer Shannon Larkin.
After twenty years as a pro drummer, Lady Antebellum's Chris Tyrrell has developed a certain worldview. "My strengths revolve around my desire for each song to feel good," he says, "so my philosophy is that I want to be felt, not heard."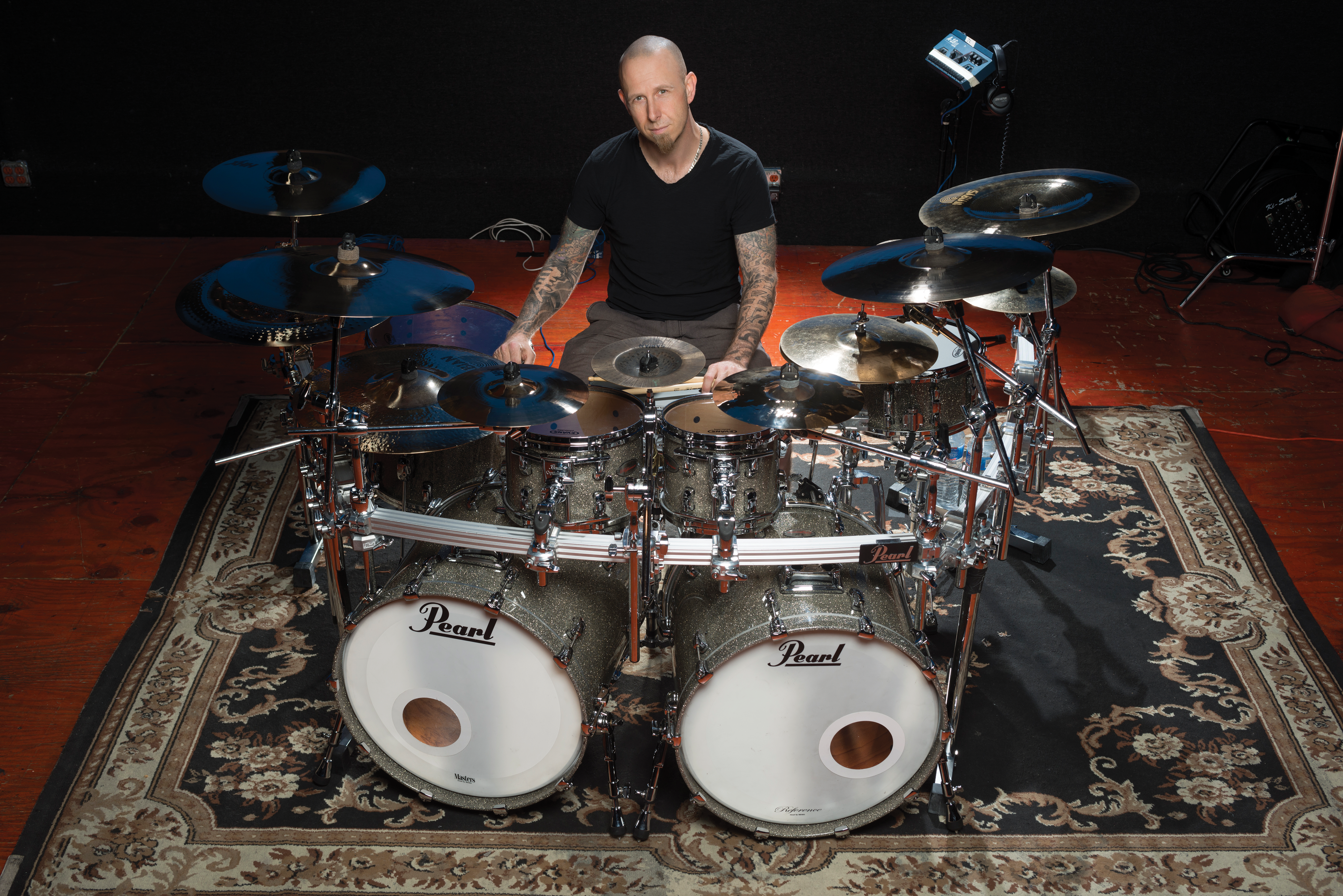 No one's ever going to accuse Devin Townsend of being a slacker, and you can be damn sure the metal icon's collaborators work their fingers to the bone just trying to keep up. That goes double for DT's go-to drummer, whose latest forays with the metal multi-threat could be his most challenging yet.
He's been tearing it up in New York and well beyond with some bona fide legends of jazz. But he knows as much as anyone that the learning never stops.
Contest
Win This Yamaha DTX760K Electronic Drumset!
The prize includes a 12″ XP120SD snare pad, two 10″ XP100T tom pads, a 12″ XP120T floor tom pad, a 10″ KP100 kick pad, a 13″ RHH135 hi-hat, two 13″ PCY135 crashes, and a 15″ PCY155 ride cymbal. Each pad features three zones. The hardware includes an HS740A chain linked hi-hat stand, an SS-662 single-braced snare stand, a lightweight RS700 drum rack, and the Yamaha standard boom arms and hexagonal tom arms. The DTX module includes 1,268 acoustic and electronic drum and percussion samples, the ability to layer four sounds per pad, plus sample import capability. Suggested retail value: $3,499.

New Digital & Archive Subscription Options!
"Digital Only" Subscription is only $4.95/month!
"Digital Only + Archives" Subscription is only $9.95/month!