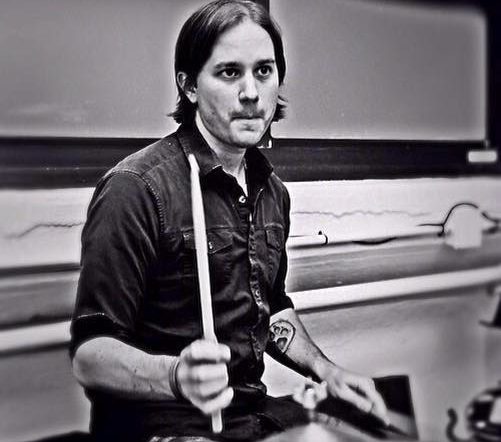 An Editor's Overview
When I first started playing drums, the challenge was finding enough credible content, whether in the form of method books, magazine articles, or instructional videos, to help me understand exactly what skills and tools I would need in order to become a professional musician. I bought whatever VHS tapes and drum methods my local music store carried, I borrowed every music history book and jazz CD my local library had available, and I practiced all of the exercises included in Modern Drummer each month.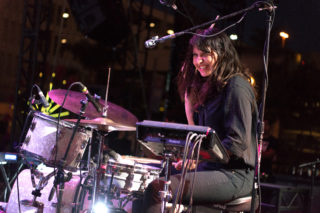 If the dominant theme of drumming in the twenty-first century is the blurring of lines—playing versus programming, online versus on stage, tradition versus exploration, band membership versus freelance work—then here is a player who stands tall as a gleaming reminder that each of us can, and should, have it both ways, at every turn.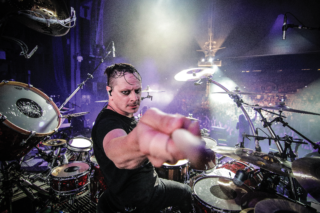 Over the past ten years, Korn's drummer has become an increasingly integral component of the band's uniquely heavy sound. The latest raging slab of proof coming out of Bakersfield, California: The Serenity of Suffering.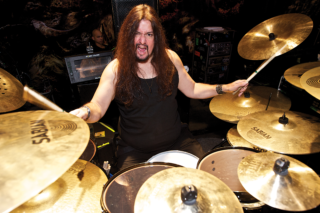 At the top of the list of famed metal drummer Gene Hoglan's latest projects is Testament's Brotherhood of the Snake, the legendary thrash band's first studio album since 2012's Dark Roots of Earth. When the players entered the studio, some were hearing the songs, which were written by guitarist Eric Peterson, for the first time. Hoglan is no stranger to learning material and recording it in the same day, though, and has the ability to make it sound as though the parts are well rehearsed.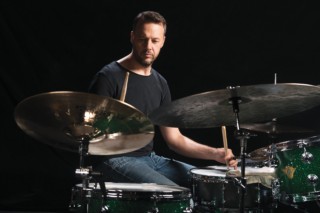 Blair Sinta spent his formative teenage years playing gigs in Detroit, and if you're looking to prove that the famous Midwestern work ethic applies as easily to drummers as it does to auto workers, he's a great example. After graduating from the prestigious University of North Texas, Sinta headed west to Los Angeles, where he played rock and jazz gigs around town until finally landing the drum chair with Alanis Morissette in 2001.
With a warlike handle that belies his gentle nature, the larger-than-life god of thunder shuns aggressive musicality for the joys of ethereal and cyclical rhythmic patterns.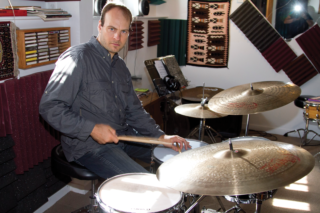 The Pauper & the Magician, Ari Hoenig's tenth album as a leader, is a perfect platform for the veteran jazz musician's many skills. Hoenig's coherent compositional style, choice of brilliant and simpatico musicians, and white-hot drumming fill the album. Its title track courses through a gentle bolero to a playful through-composed section and rhythmically rambunctious solos.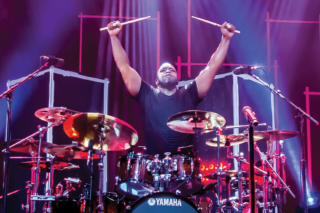 With a childhood surrounded by jazz, early drum heroes from classic rock's glory days, and a résumé filled with R&B stars, it's no wonder the Rob Thomas regular fits in so easily wherever he goes.
Contest
Win This Ddrum Dios Drumkit and Set of Zildjian Cymbals!
The prize includes a Ddrum Dios six-piece kit (7x10 and 8x12 rack toms, 14x14 and 14x16 floor toms, 20x22 bass drum, and a 6.5x14 snare) in Satin Gold finish. The Mercury hardware pack includes three straight/booms stands, a hi-hat stand, a single bass drum pedal, a snare stand, and a throne. The Zildjian cymbal setup consists of a pair of 14" K hi-hats, a 16" K Dark Thin crash, an 18" K Dark crash, and a 20" K ride. Also included are twelve pairs of Promark Firegrain drumsticks in the winner's preferred size. The kit features Evans UV1 batter heads and Reso 7 bottoms.
From the Shop: Featured Products

New Digital & Archive Subscription Options!
"Digital Only" Subscription is only $4.95/month!
"Digital Only + Archives" Subscription is only $9.95/month!