Features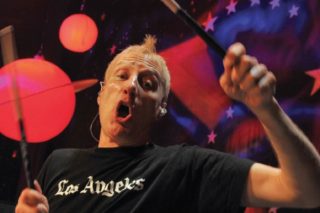 Sure, he can floor you with chops. And his lightning-fast ability to understand and play exactly what the song needs is legendary.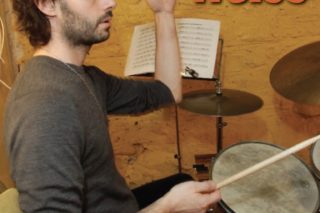 Oh, he knows his jazz history, and his rock as well. But by immersing himself in concepts far afield of traditional Western drumset approaches,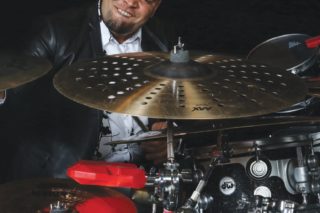 Miami is the quintessential melting-pot city, where no one blinks when a country-hip-hop ditty like Pitbull's "Timber" tops the charts.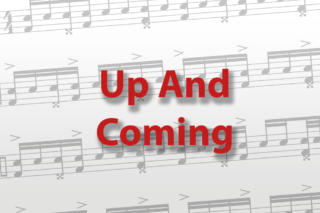 It's all in the work. When Night Verses' firebrand isn't touring the world, he and his bandmates are holed away for hours and hours, refining, improving,
Contest
Win This Ddrum Dios Drumkit and Set of Zildjian Cymbals!
The prize includes a Ddrum Dios six-piece kit (7x10 and 8x12 rack toms, 14x14 and 14x16 floor toms, 20x22 bass drum, and a 6.5x14 snare) in Satin Gold finish. The Mercury hardware pack includes three straight/booms stands, a hi-hat stand, a single bass drum pedal, a snare stand, and a throne. The Zildjian cymbal setup consists of a pair of 14" K hi-hats, a 16" K Dark Thin crash, an 18" K Dark crash, and a 20" K ride. Also included are twelve pairs of Promark Firegrain drumsticks in the winner's preferred size. The kit features Evans UV1 batter heads and Reso 7 bottoms.
From the Shop: Featured Products

New Digital & Archive Subscription Options!
"Digital Only" Subscription is only $4.95/month!
"Digital Only + Archives" Subscription is only $9.95/month!