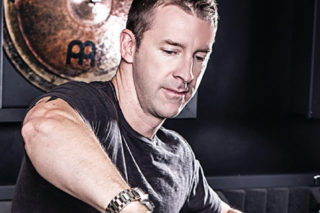 There are all kinds of drumming role models— jazz forefathers, rock gods, flashy young fire-breathers.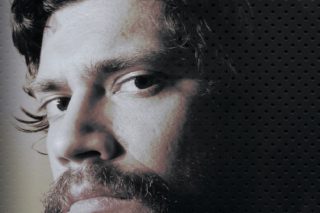 The tech-metal phenom has made tsunami-like waves on YouTube and continues to lay down mind-bending tracks for artists the world over.
For decades the journeyman drummer has had one rock 'n' roll adventure after another, from Cyndi Lauper to Joan Jett to Pat Travers to Johnny Winter to the Monkees.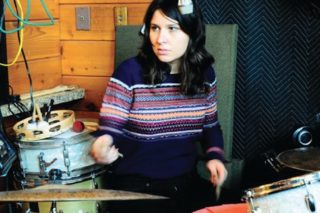 Her thoughtful yet exuberant playing with Flea, Kurt Vile, Tom Jones, and especially L.A.'s dreamy groovers Warpaint reveals a sophisticated attitude toward songcraft—and an ability to just plain rip.
One good deed by a legendary session player was all he needed to kick-start a prolific recording career.
The former Kyuss and Fu Manchu drummer, who's currently with Vista Chino, tells it like it is, was, and always will be.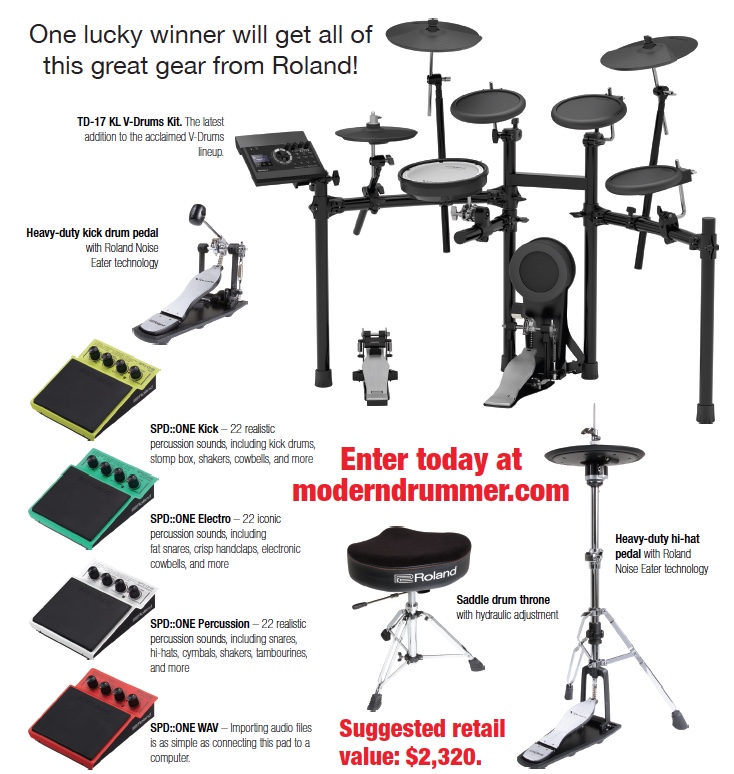 Contest
Win This Incredible Prize Package From Roland and Modern Drummer!
TD-17 KL V-Drums Kit, Saddle drum throne, Heavy-duty kick drum pedal, Heavy-duty hi-hat pedal, SPD::ONE Kick – 22 realistic percussion sounds, SPD::ONE Electro – 22 iconic percussion sounds, SPD::ONE Percussion – 22 realistic percussion sounds, SPD::ONE WAV – Importing audio files is as simple as connecting the SPD::ONE WAV PAD to a computer.
From the Shop: Featured Products

New Digital & Archive Subscription Options!
"Digital Only" Subscription is only $4.95/month!
"Digital Only + Archives" Subscription is only $9.95/month!