Vic Firth VicKick Bass Drum Beater

This beater, developed in collaboration with jazz great Peter Erskine, is designed for drumset and cajon players. A large maple shaft and smaller 1.75" felt ball create an even distribution of weight from top to bottom, resulting in smoother action and more control throughout the dynamic range. A standard-size rod and tapered wood shaft ensure that the beater fits universally into most pedals. Pick it up at your favorite local retailer or now on Amazon.
---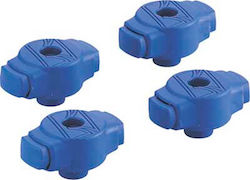 Tama Quick-Set Cymbal Mates
Quick-Set Cymbal Mates incorporate slight inward pressure to hold cymbals in place and will work with multiple brands of hardware. Limited-edition packs of four are offered in blue, red, black, and white. Available at your favorite local retailer or now on Amazon. 
---
Mapex Armory Series Drums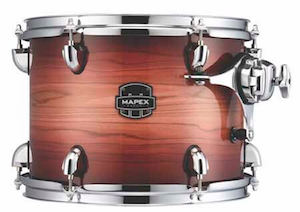 The Armory series, which features 6-ply, 7.2 mm birch and maple hybrid shells, now includes Emerald Burst and Redwood Burst finishes. Get it from your local Mapex dealer or on Amazon.
mapexdrums.com
---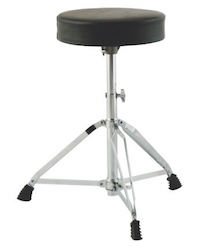 On–Stage MDT2 Drum Throne
The MDT2 features an internal nylon sleeve around its height-adjustable shaft and a spider-shaped insert at its base. Additional features include solid-steel, double-braced legs and non-slip rubber feet. The height of the throne can be adjusted from 19.5" to 24.4" with five locking-pin locations. The base spread is 18.11" inches, while the foam-filled cushion is 2.5" thick. Check it out at your local dealer or now on Amazon.
---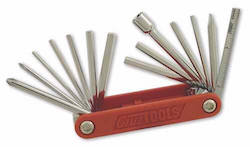 CruzTools GrooveTech Drum Multi-Tool
This device provides fourteen tools in a compact fold-up unit. Included are four standard and five metric hex wrenches, slotted- and Phillips- head screwdrivers, a ruler, and a drum key. All components are made from heat-treated S2 alloy and are manufactured to precise tolerances. The patent-pending single-piece body allows for easy rotation. List price is $18.95. Available from your local dealer and Amazon.
Los Cabos Drumsticks
---

7/16" Timbale Sticks
At 16" long and .4375" around, these new timbale sticks are designed for quick response, excellent grip, and a bright sound. loscabosdrumsticks.com
---
Vater Extended Play Drumsticks

These sticks feature a pearl-colored, specially formulated finish that protects the tip and shoulder area of the stick from chipping and cracking. The 3" Stick Shield located in the rimshot area is said to be highly impact resistant and eight times stronger than steel. Sizes available are 5A, 5B, Power 5A, Power 5B, and 3A, with wood or nylon tips, as well as MV7 and MV8 marching models. See them at your local dealer and Amazon.
vater.com
---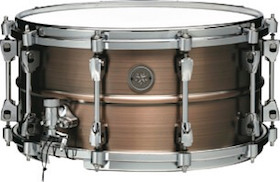 Tama Starphonic Copper Snare
This 7×14, 1.2 mm copper-shell snare is said to provide a thick and complex tone. Additional features include grooved hoops, Freedom lugs, a linear-drive strainer, a detachable butt plate, and a satin-brushed finish. List price is $999.98.
---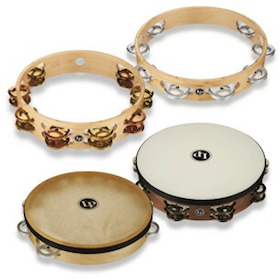 Latin Percussion Tambourines
LP Pro 10" tambourines have Asian oak shells and a choice of a single or double row of aluminum, bronze, or brass jingles. Headed and non-headed versions with alternating brass and bronze jingles are also available. All models include a carrying bag. Prices range from $153.99 to $230.99.
The 10" Worship tambourine features a lightweight wood shell and sixteen pairs of steel jingles for an open, bright sound. It comes with a synthetic head and a reinforced grip for increased comfort. List price is $61.99. lpmusic.com
---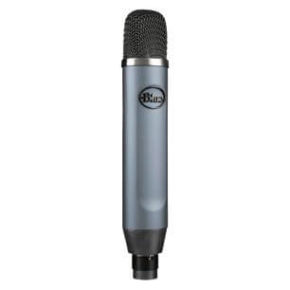 Blue Microphones Ember XLR Condenser
Featuring a proprietary, hand-tuned condenser capsule, the Ember microphone aims to deliver a clear, open, and detailed performance for recording or streaming. A tight cardioid pickup pattern focuses on the source and minimizes room noise for a clean, up-front sound. The Ember comes with a mount for any standard microphone stand and is compatible with Blue's S3 Shock suspension mount and Compass boom arm. List price is $99. bluedesigns.com
---
Promark Shira Kashi Oak Drumsticks

The Shira Kashi Oak series now includes six Select Balance 5A, 5B, and 7A models. Forward models feature a short, 2.25" taper, which shifts the center of balance toward the front for improved power and speed. Rebound models feature a longer, 3" taper for more finesse and agility. Available from your local retailer and Amazon.
promark.com
---
Gretsch USA Custom
Exotic Red Gum Drumkit
Available in two configurations, the limited-edition Exotic Red Gum drumkit features 6-ply maple/gum shells, 30-degree bearing edges, die-cast hoops, a double-tom holder, and a Satin Millennium Burst nitrocellulose lacquer finish. The setup featuring a 5×14 snare, an 8×12 rack tom, a 14×14 floor tom, and a 14×18 bass drum lists for $3,799. The second configuration, with a 5.5×14 snare, 7×10 and 8×12 rack toms, a 14×16 floor tom, and an 18×22 bass drum, lists for $4,799. gretschdrums.com
---
Dynamic Beaters FlexBeater
This flexible bass drum beater is designed to offer a smooth feel and enhanced rebound. The felt top produces a powerful, full-bodied sound. FlexBeaters are available in two models: 64-gram lightweight and 83-gram medium-weight.
---
Evans SoundOff Drumhead
This single-ply, black mesh drumhead is ideal for low- volume practice or for use with electronic triggers. It's available in 8" to 24" sizes and lists between $27.25 and $81.50.