Features
For Culcha Vulcha, Snarky Puppy's eleventh album and first studio effort in close to a decade, bandleader, bassist, and primary composer Michael League recruited the three drummers—plus a trio of percussionists—who've been collectively backing the genre-defying jazz-fusion group over the past ten years.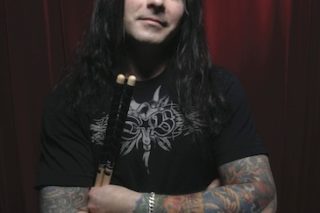 In 2007, at the Sounds of the Underground festival in Phoenix, Arizona, where Shadows Fall was on the bill, Jason Bittner heard that Kelly Smith, drummer for the thrash veterans Flotsam and Jetsam, was in attendance. Bittner first met Smith back in 1988, shortly before leaving home to study at Berklee.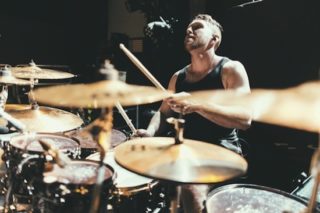 Since kicking down the door to the metal world with his jaw-dropping YouTube play-along videos more than six years ago, twenty-four-year-old journeyman Alex Rüdinger has filled in on tours with Monuments and Revocation and recorded and toured with his still-breathing side project Conquering Dystopia.
I was first convinced of Sarah Tomek's eminent skills on a night when our bands were both on the bill at Asbury Lanes, a bowling alley turned rock club in Tomek's hometown. Yup, the same one immortalized in the title of Bruce Springsteen's famous debut album.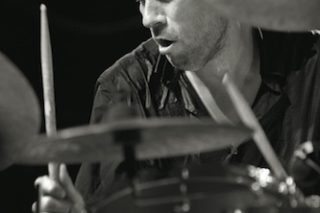 Imagine an organic synthesis of Elvin Jones, Art Blakey, and Milford Graves poured through a thoughtful post-hardcore player, and you have Norway's Paal Nilssen-Love. A busy musician who divides his performances between solo concerts and support roles, Nilssen-Love brings the muscle of Mastodon's Brann Dailor and the hardcore throttle of Shellac's Todd Trainer to free-jazz environments.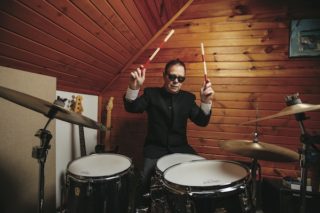 When most of his peers were flying by the seat of their collective pants, Victor DeLorenzo was standing up to be counted with the legendary Milwaukee-based art-punk folk-rock trio Violent Femmes.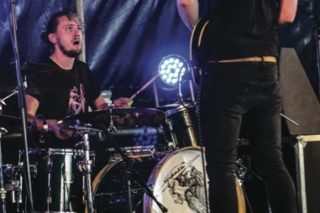 The progressive British trio Poly-Math rocks. Hard. And all without vocals, because the music is already so full. Consisting of guitarist Tim Walters, bassist Joe Branton, and drummer Chris Woollison, Poly-Math has recently released a three-song mini album, Melencolia, its latest slice of angular riffage and aggressive beats.
Contest
Win This Yamaha DTX760K Electronic Drumset!
The prize includes a 12″ XP120SD snare pad, two 10″ XP100T tom pads, a 12″ XP120T floor tom pad, a 10″ KP100 kick pad, a 13″ RHH135 hi-hat, two 13″ PCY135 crashes, and a 15″ PCY155 ride cymbal. Each pad features three zones. The hardware includes an HS740A chain linked hi-hat stand, an SS-662 single-braced snare stand, a lightweight RS700 drum rack, and the Yamaha standard boom arms and hexagonal tom arms. The DTX module includes 1,268 acoustic and electronic drum and percussion samples, the ability to layer four sounds per pad, plus sample import capability. Suggested retail value: $3,499.

New Digital & Archive Subscription Options!
"Digital Only" Subscription is only $4.95/month!
"Digital Only + Archives" Subscription is only $9.95/month!