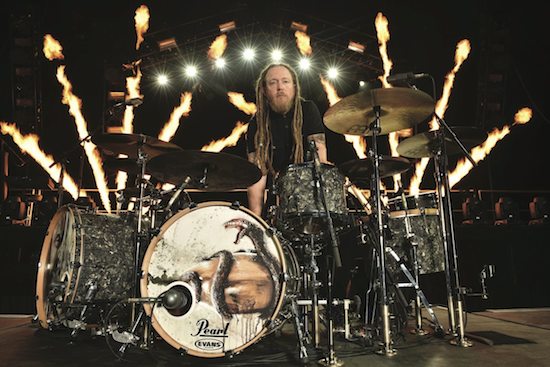 "So heavy" and "So pro" are two typical compliments paid to Shinedown's founding drummer. But as the group's latest album, Threat to Survival, makes clear, "So smart" and even "So subtle" are part of his essence as well. MD contributor Ben Meyer sees firsthand what it's like powering one of modern rock's strongest juggernauts.
When Jeff Sipe met underground art-rock icon Col. Bruce Hampton in the clubs of Atlanta in 1984, his life—and drumming—changed forever. "From the very first time I played with Bruce," Sipe tells MD, "I felt that I'd found my calling as a player."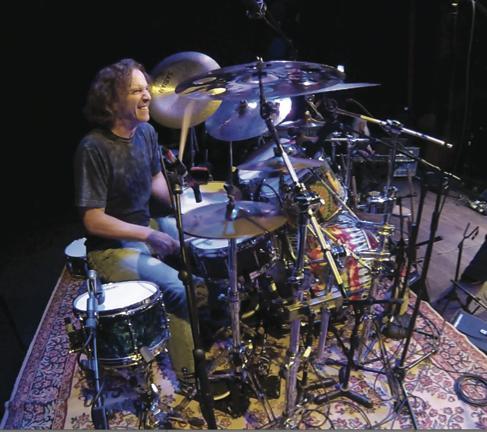 "The concept of jam band totally applies," the famed drummer with fusion greats Dixie Dregs says of his latest album with Jazz Is Dead, "meaning go for it, challenge yourself, and don't be afraid to take chances."
Rashid Williams has always been attracted to powerful people. When he was seven years old and attending church in Jersey City, New Jersey, the drummer with the best groove nabbed the drum chair, whether it was Rashid or the other drummers in his family—who happened to be his mother and father.
Features Shinedown's Barry Kerch Catching Up With Catching Up With The Aquarium Rescue Unit's Jeff Sipe Catching Up With Catching Up With Rod Morgenstein Features John Legend and Jill Scott's Rashid Williams Features Spock's Beard's Jimmy Keegan Basics BASICS – The Tap Nine Education STRICTLY TECHNIQUE – One-Sided Hairtas, Grandmas, and Grandpas Education ROCK 'N' […]
Contest
Win This Ddrum Dios Drumkit and Set of Zildjian Cymbals!
The prize includes a Ddrum Dios six-piece kit (7x10 and 8x12 rack toms, 14x14 and 14x16 floor toms, 20x22 bass drum, and a 6.5x14 snare) in Satin Gold finish. The Mercury hardware pack includes three straight/booms stands, a hi-hat stand, a single bass drum pedal, a snare stand, and a throne. The Zildjian cymbal setup consists of a pair of 14" K hi-hats, a 16" K Dark Thin crash, an 18" K Dark crash, and a 20" K ride. Also included are twelve pairs of Promark Firegrain drumsticks in the winner's preferred size. The kit features Evans UV1 batter heads and Reso 7 bottoms.
From the Shop: Featured Products

New Digital & Archive Subscription Options!
"Digital Only" Subscription is only $4.95/month!
"Digital Only + Archives" Subscription is only $9.95/month!