Features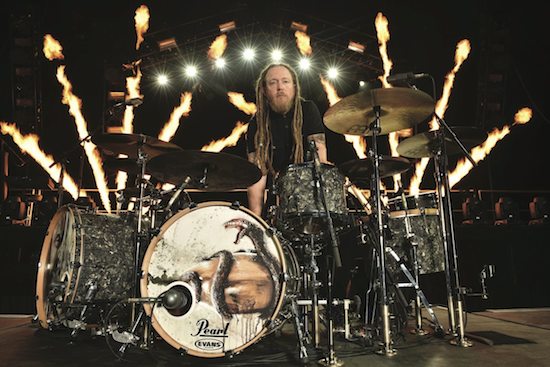 "So heavy" and "So pro" are two typical compliments paid to Shinedown's founding drummer. But as the group's latest album, Threat to Survival, makes clear, "So smart" and even "So subtle" are part of his essence as well. MD contributor Ben Meyer sees firsthand what it's like powering one of modern rock's strongest juggernauts.
When Jeff Sipe met underground art-rock icon Col. Bruce Hampton in the clubs of Atlanta in 1984, his life—and drumming—changed forever. "From the very first time I played with Bruce," Sipe tells MD, "I felt that I'd found my calling as a player."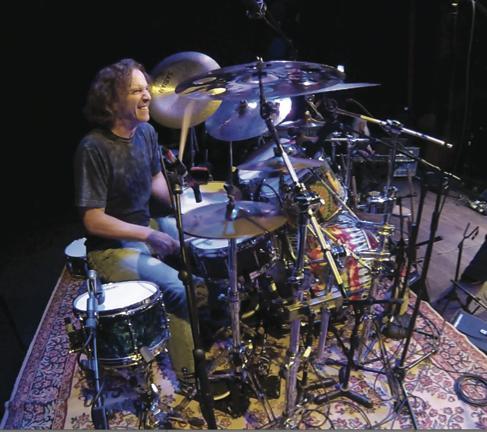 "The concept of jam band totally applies," the famed drummer with fusion greats Dixie Dregs says of his latest album with Jazz Is Dead, "meaning go for it, challenge yourself, and don't be afraid to take chances."
Rashid Williams has always been attracted to powerful people. When he was seven years old and attending church in Jersey City, New Jersey, the drummer with the best groove nabbed the drum chair, whether it was Rashid or the other drummers in his family—who happened to be his mother and father.
Features Shinedown's Barry Kerch Catching Up With Catching Up With The Aquarium Rescue Unit's Jeff Sipe Catching Up With Catching Up With Rod Morgenstein Features John Legend and Jill Scott's Rashid Williams Features Spock's Beard's Jimmy Keegan Basics BASICS – The Tap Nine Education STRICTLY TECHNIQUE – One-Sided Hairtas, Grandmas, and Grandpas Education ROCK 'N' […]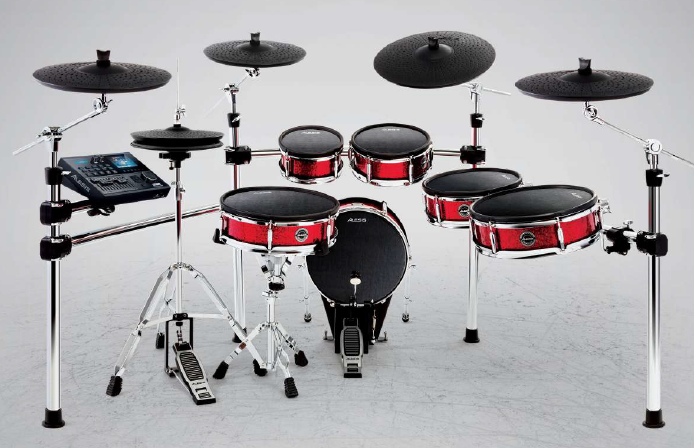 Contest
Win This Alesis Strike Pro Electronic Drumkit!
The prize features an eleven-piece state-of-the-art electronic drumkit with a 14″ dual-zone snare, four dual-zone toms (8″, 10″, 12″, and 14″), a 14″ kick, a 16″ three-zone ride, three dual-zone 14″ crashes (with choke feature) and a 12″ moveable hi-hat. All of the cymbals have a hammered look. The Strike Performance module has a 4.3″ color screen and comes with 110 drumkits, 1,600 multi-layer instruments, and more than 14,000 individual samples. The module has onboard sampling capability, an SD card port, and USB/MIDI connectivity for use in conjunction with any DAW as well as the Strike Software Editor. The module has individual outputs and faders for real-time mixing. A four-post chrome rack, a double-braced snare stand, a cable snake, cable wraps, a drumkey, and drumsticks are included.
From the Shop: Featured Products

New Digital & Archive Subscription Options!
"Digital Only" Subscription is only $4.95/month!
"Digital Only + Archives" Subscription is only $9.95/month!