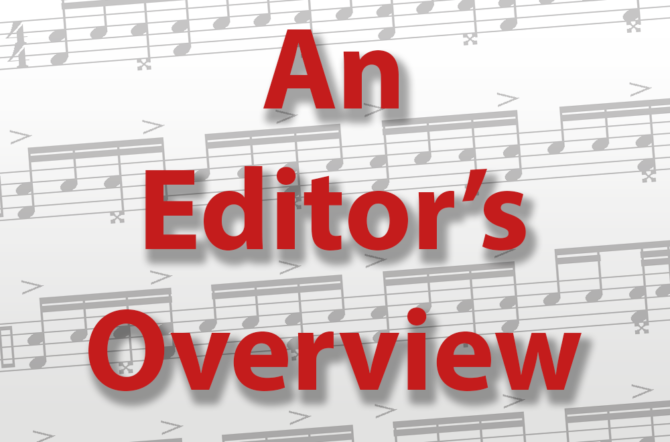 An Editor's Overview
For anyone who's never caught McCartney live, hearing him sing and play "Blackbird" all by himself is alone enough to make the experience unforgettable. But Paul also has a wonderful band—and you know what its not-at-all-secret weapon is: Abe Laboriel Jr. Although I was an Abe admirer before the show, I admit I was slightly skeptical about how he might handle those many indelible songs of Paul's, from the Beatles, Wings, and beyond. As the group took the stage and the chiming opening chords of "Eight Days a Week" rang out, I thought, Ooh, early Ringo—that's a tough one!
His personality is big yet intimate, just like his drumming. And now, with the release of his first-ever solo recording and a singularly experimental Paul McCartney album, it's a perfect time to get to the bottom—the deep, booming bottom—of his signature sound.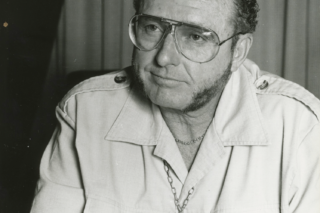 As the most visible drummer on network TV for three decades, he helped America understand what big band drumming was all about. But there was more to his story—much more.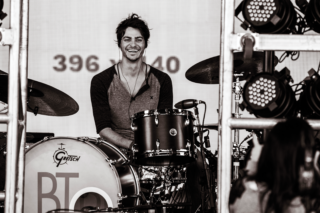 I've been a friend and fan of Seth Rausch for more than a decade. His deep pocket is undeniable to anyone who's ever heard him play, and he's the consummate professional and a devoted family man. I've been fortunate to have my gig with Rascal Flatts for the past thirteen years, and I've watched as Seth has played the role of the journeyman drummer in search of a gig he could truly call home—and finally find it.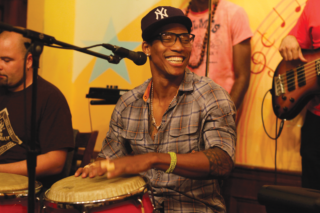 The Cuban-born percussionist has been slowly building his profile in the States since waving goodbye to his homeland fifteen years ago and settling in New York City, where his local performances have become the gig to catch. Today, the buzz about his skills, and about his blazing group, is at a fever pitch.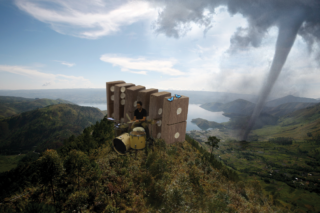 MD Pro Panelist Benny Greb suggests that some minor adjustments in habit—and maybe a tweak in your attitude toward practice— can result in unexpectedly large dividends for your playing.
Contest
Win This Ddrum Dios Drumkit and Set of Zildjian Cymbals!
The prize includes a Ddrum Dios six-piece kit (7x10 and 8x12 rack toms, 14x14 and 14x16 floor toms, 20x22 bass drum, and a 6.5x14 snare) in Satin Gold finish. The Mercury hardware pack includes three straight/booms stands, a hi-hat stand, a single bass drum pedal, a snare stand, and a throne. The Zildjian cymbal setup consists of a pair of 14" K hi-hats, a 16" K Dark Thin crash, an 18" K Dark crash, and a 20" K ride. Also included are twelve pairs of Promark Firegrain drumsticks in the winner's preferred size. The kit features Evans UV1 batter heads and Reso 7 bottoms.
From the Shop: Featured Products

New Digital & Archive Subscription Options!
"Digital Only" Subscription is only $4.95/month!
"Digital Only + Archives" Subscription is only $9.95/month!