Features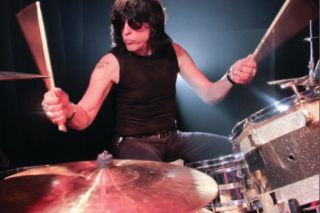 The lone living member of the Ramones' classic lineup is not only a survivor, he's thriving, hosting a radio show on SiriusXM, touring the world with his band, marketing his own pasta sauce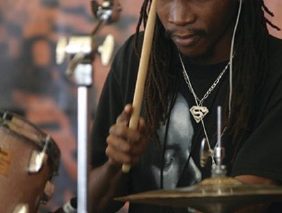 He's always ready to draw from decades' worth of classic Jamaican sounds in the service of his own cutting-edge recordings, the music of the extended Marley family, and hits by international artists like Lauryn Hill and Joss Stone.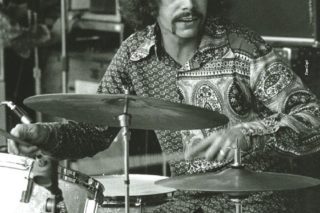 At a time when jazz and rock drumming camps were largely polar, Danny Seraphine integrated his skills in both genres into a fresh, vibrant sound that launched megahits.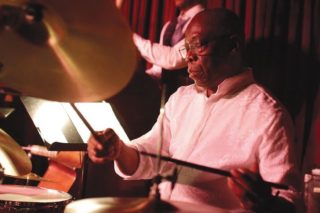 Jazz historians would point out that his free and abstract playing with the world-renowned pianist Cecil Taylor shattered conventions of timekeeping and helped redefine the rhythms of modern jazz.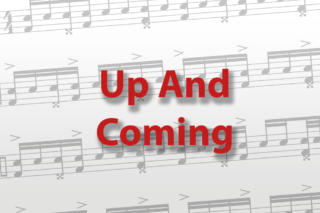 After years of trolling through the underground, he's finally found balance—and a musical home—with the progressive indie band Tera Melos.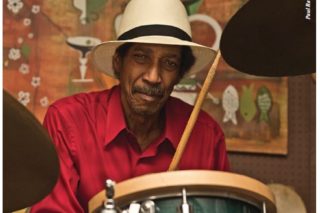 In the '60s, British kids hungry for exotic American sounds helped resuscitate the careers of countless R&B musicians from the States, a practice that continues to this day.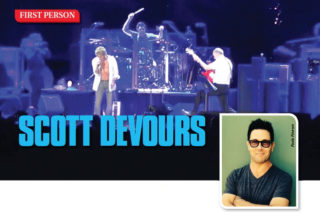 Playing with legendary Who vocalist Roger Daltrey is badass enough. But what happens when an opportunity to play with the Who itself drops in your lap?
Contest
Win This Ddrum Dios Drumkit and Set of Zildjian Cymbals!
The prize includes a Ddrum Dios six-piece kit (7x10 and 8x12 rack toms, 14x14 and 14x16 floor toms, 20x22 bass drum, and a 6.5x14 snare) in Satin Gold finish. The Mercury hardware pack includes three straight/booms stands, a hi-hat stand, a single bass drum pedal, a snare stand, and a throne. The Zildjian cymbal setup consists of a pair of 14" K hi-hats, a 16" K Dark Thin crash, an 18" K Dark crash, and a 20" K ride. Also included are twelve pairs of Promark Firegrain drumsticks in the winner's preferred size. The kit features Evans UV1 batter heads and Reso 7 bottoms.
From the Shop: Featured Products

New Digital & Archive Subscription Options!
"Digital Only" Subscription is only $4.95/month!
"Digital Only + Archives" Subscription is only $9.95/month!