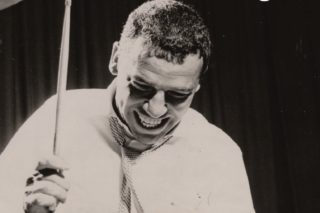 When Buddy Rich took charge behind the kit, the air crackled. Buddy aimed to excite, to give audiences their money's worth with precision, sophistication, and world-class quality.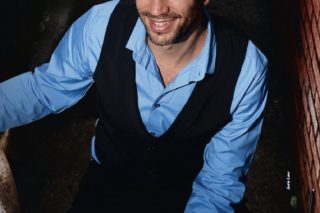 His restless global spirit has informed the music of renowned artists such as Anat Cohen and Algelique Kidjo, Along with his own fascinating collectives, which feature kindred spirits like Meshell Ndegeocello, Avishai Cohen, and Omer Avital.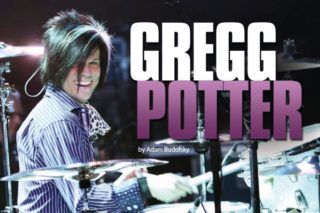 No two drummers' stories are exactly alike. From heavy rotation on MTV in the heyday of '80s hair metal to his current role as the driver of the Buddy Rich Band, it's clear that very few drummers' career trajectories are like GP's.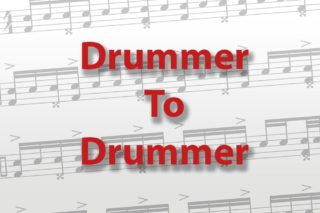 When you take over the drum chair associated with a bona fide legend, there's a huge responsibility to get it right.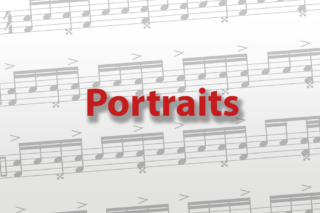 To the self-styled number cruncher with Confessor and Loincloth, if he's communicating an "unbalanced" feel with his drumming, he's doing something very right.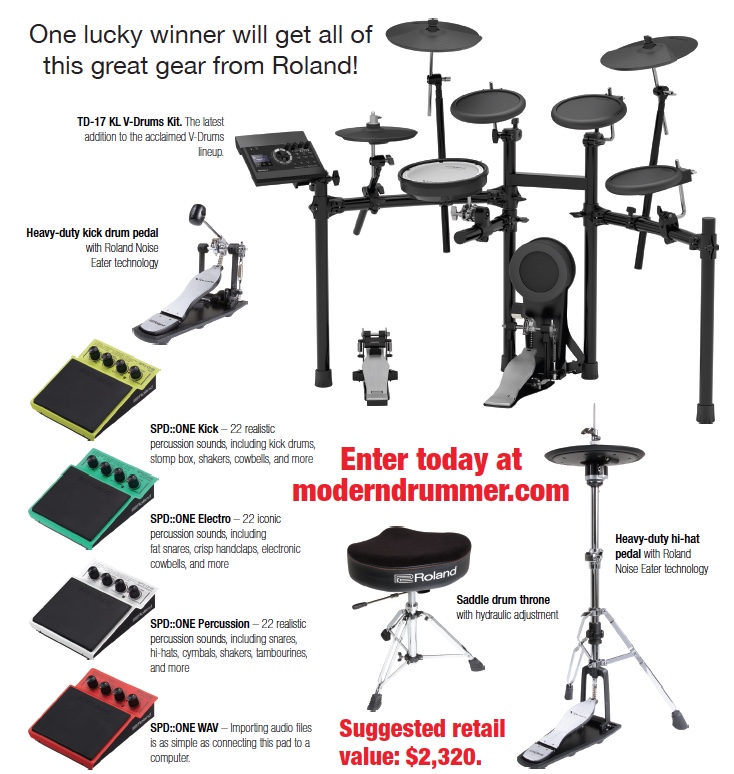 Contest
Win This Incredible Prize Package From Roland and Modern Drummer!
TD-17 KL V-Drums Kit, Saddle drum throne, Heavy-duty kick drum pedal, Heavy-duty hi-hat pedal, SPD::ONE Kick – 22 realistic percussion sounds, SPD::ONE Electro – 22 iconic percussion sounds, SPD::ONE Percussion – 22 realistic percussion sounds, SPD::ONE WAV – Importing audio files is as simple as connecting the SPD::ONE WAV PAD to a computer.
From the Shop: Featured Products

New Digital & Archive Subscription Options!
"Digital Only" Subscription is only $4.95/month!
"Digital Only + Archives" Subscription is only $9.95/month!