Features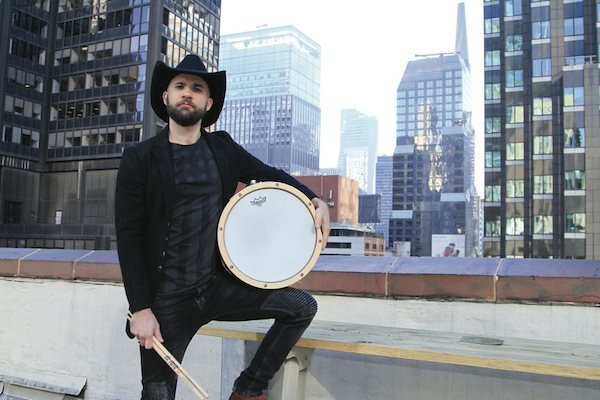 What awaits us down the road? Or around the very next corner? Ask Joe Saylor that question. He has an uncanny tale about a moment of seeming predestination.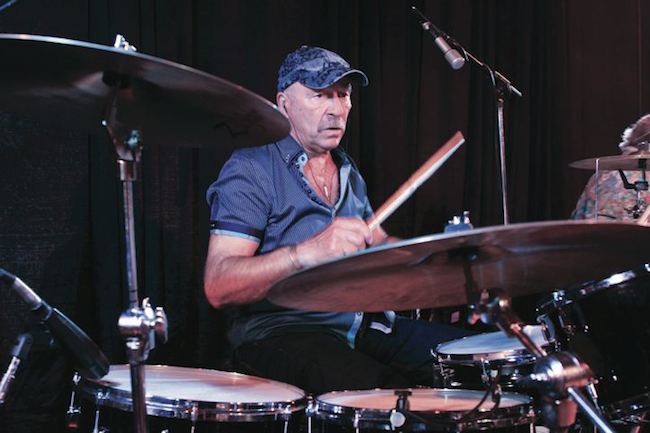 Features Joe Saylor Rise Up! Features Hugh Grundy Features Kevin March Features Cliff Almond Education TEACHER'S FORUM – Building a Teaching Business Basics BASICS – Backstage Warm-Ups Education STRICTLY TECHNIQUE – A Twist on the Buzz Education ROCK 'N' JAZZ CLINIC – Squashed Stickings Education JAZZ DRUMMER'S WORKSHOP – Crossovers Education ROCK PERSPECTIVES – Progressive […]
Guided by Voices/Ricked Wicky leader Robert Pollard's go-to drummer avoids cliché at every turn—even down to the way he's managed his career. For him it's all about living in the moment, in the studio and beyond.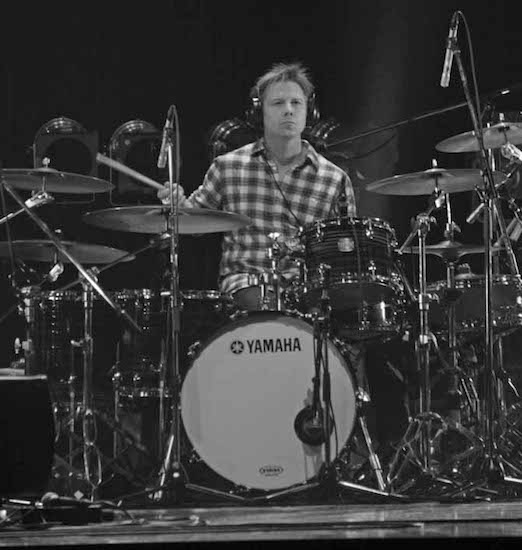 San Diego native Cliff Almond had special advantages as a young drummer banging his way through the business. Surrounded by a family of professional musicians, Almond learned early the value of sight-reading, good time, and showing up to the gig fully prepared.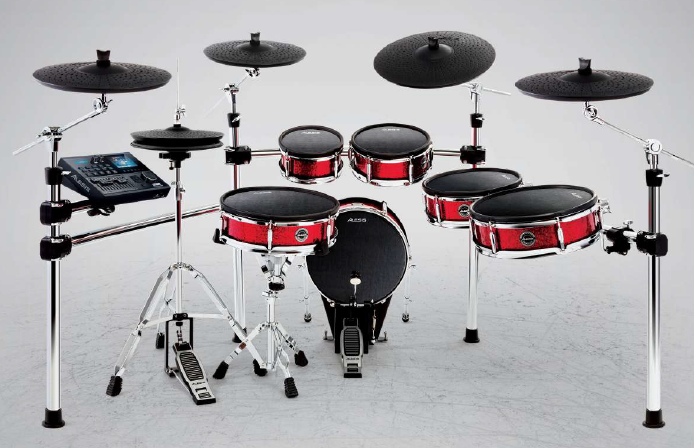 Contest
Win This Alesis Strike Pro Electronic Drumkit!
The prize features an eleven-piece state-of-the-art electronic drumkit with a 14″ dual-zone snare, four dual-zone toms (8″, 10″, 12″, and 14″), a 14″ kick, a 16″ three-zone ride, three dual-zone 14″ crashes (with choke feature) and a 12″ moveable hi-hat. All of the cymbals have a hammered look. The Strike Performance module has a 4.3″ color screen and comes with 110 drumkits, 1,600 multi-layer instruments, and more than 14,000 individual samples. The module has onboard sampling capability, an SD card port, and USB/MIDI connectivity for use in conjunction with any DAW as well as the Strike Software Editor. The module has individual outputs and faders for real-time mixing. A four-post chrome rack, a double-braced snare stand, a cable snake, cable wraps, a drumkey, and drumsticks are included.
From the Shop: Featured Products

New Digital & Archive Subscription Options!
"Digital Only" Subscription is only $4.95/month!
"Digital Only + Archives" Subscription is only $9.95/month!