This Week in Drumming: September 1st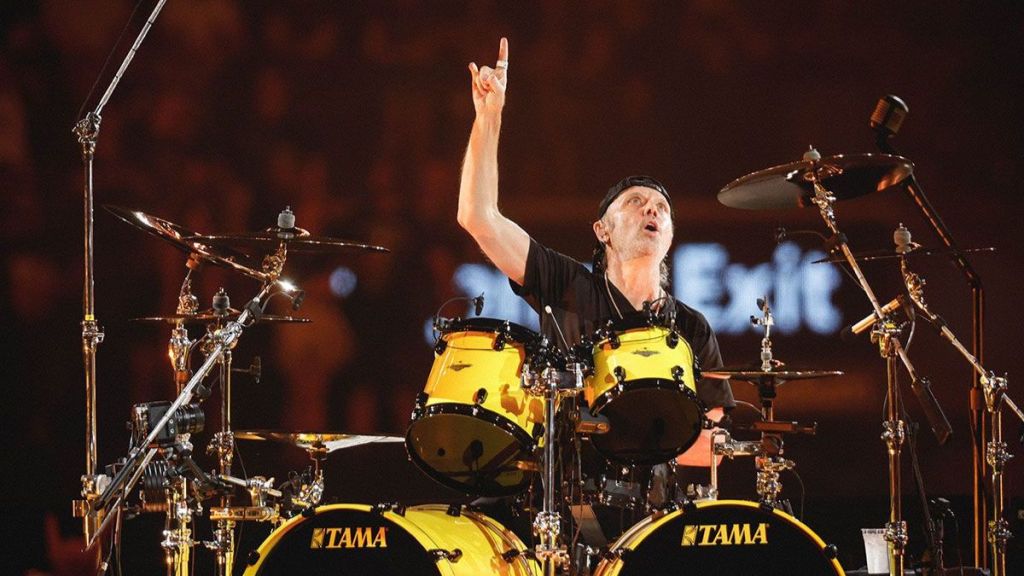 by Paolo Ragusa
September is here, and so is a new issue of Modern Drummer! Here's what to know for this week in drumming.
Modern Drummer September 2023 Issue: Out Now!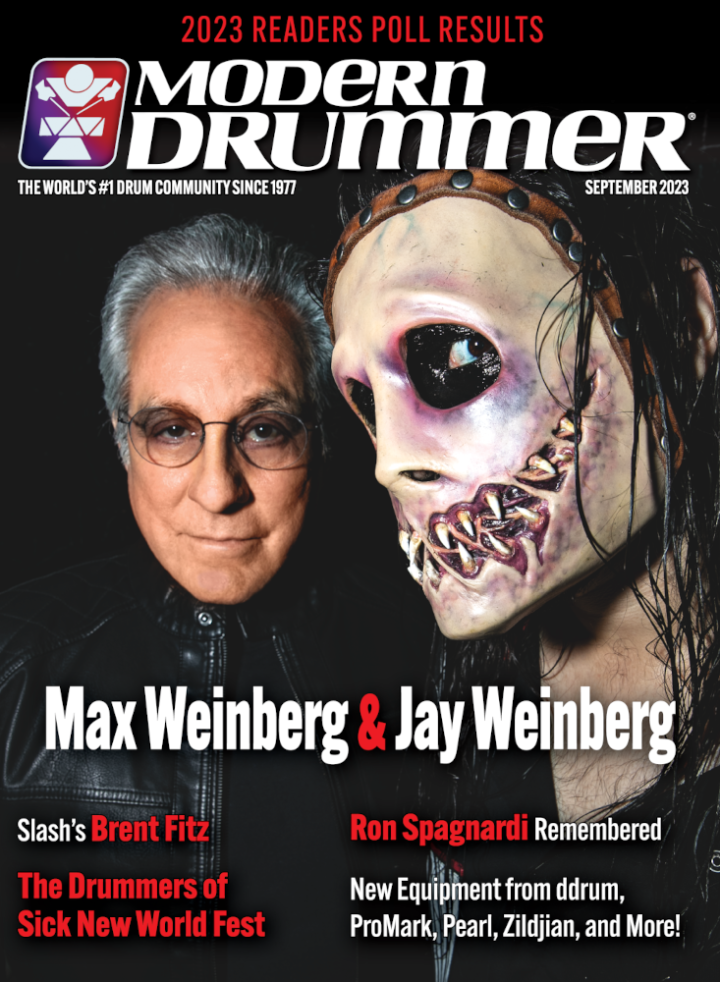 Our September 2023 issue of Modern Drummer is out today, and it features a few very special components: Not only does the issue feature cover story interviews with Max and Jay Weinberg, both separately and together, it also features the results of the 2023 Modern Drummer Reader's Poll. The Weinberg piece is a must-read if you're a Springsteen fan, a Slipknot fan, a fan of drumming families, and a fan of drumming in general. On the other hand, our Reader's Poll results are indicative of the drum community's undying support and fervor for the artists of today and tomorrow.
Elsewhere in the issue is a set of interviews and photos conducted at the nu-metal/industrial/hard rock fest Sick New World in Las Vegas earlier this year, including chats with Incubus drummer Jose Pasillas, The Fever 333's Thomas Pridgen, and more. We also sat down with Slash's drummer, Brent Fitz, for an illuminating chat about his journey, playing style, and more.
Read Modern Drummer's September 2023 issue now!
Drumming News
The Next Jazz Legacy Mentorship Program has opened its applications for 2024. The program pairs emerging women and non-binary musicians with established jazz mentors, all headed by legendary jazz musician and Modern Drummer's April 2023 cover star, Terri Lyne Carrington. Read more here, and apply here.
Blink-182 have postponed four dates on the European leg of their massive reunion tour after drummer Travis Barker flew home to the United States to deal with "an urgent family matter." We wish Travis all the best!
Steel Panther had a good run as contestants on America's Got Talent this season (yes, you read that right), but it came to an end for the band on Wednesday night (August 30th). The hair-metal rockers were eliminated from the competition show, preventing them from earning a spot in the finals.
New Music (From Great Drummers)
Slowdive have returned with their first album in 5 years, titled everything is alive. The shoegaze giants are once again at their best, with drummer Simon Scott working with songwriter and vocalist Neil Halstead for some hypnotizing drum parts. Listen here.
HalfNoise, the project of Zac Farro (Paramore's drummer, as well as a major feature of MD's February 2023 issue) is back with "Cool Cat," a groovy and psychedelic new single. Listen here.
Progressive death metal group Job For a Cowboy have returned with "The Agony Seeping Storm," their first slice of new music in nine years. Drummer Navene Koperweis helps command the track with fierce grooves and technical prowess; read why it's Heavy Consequence's Song of the Week and listen here.
New Tours Announced
Mongolian metal band The Hu have announced a Fall 2023 run of shows in North America. Check out tour dates here, and get tickets here.
Dave Matthews Band have shared additional tour dates through November. Read about the new dates here, and grab tickets here.
Live Reviews From Metallica, Chicago in Los Angeles
Modern Drummer was in attendance at several major shows this month, including Chicago's return to The Greek Theater in Los Angeles and Metallica's "M72" Tour. Advertisement
Read about Chicago's show and see exclusive photos of drummer Walfredo Reyes Jr. here.
Read about Metallica's show and see exclusive photos of drummer Lars Ulrich here.