MD Mag Articles
MD Web News
MD Podcasts
Note: Some MD articles are only available in pdf format. Those articles do not appear in this list. Subscribers to
Digital
and
All-Access
can view every Modern Drummer issue in their available formats. Browse all MD issues from our archive
here
.
PARAMORE'S ZAC FARRO ALWAYS EVOLVING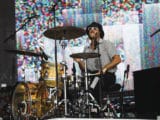 Drummer Zac Farro was 16 years old when Paramore's second album Riot! was released. Shortly after the release of their next record, Brand New Eyes, Zac went out on his own. He left the band in 2010, marking the end of a certain era for Paramore. In 2016, Zac rejoined …
Paramore's Zac Farro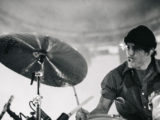 Spending your teenage years making records and touring the world on a rocket ship to stardom is every young musician's fantasy. Choosing to jump off that rocket while it's still on a steady ascent may seem like madness. For this drummer, it was reality. The now-twenty-seven-year-old's voyage of self-discovery reads …
September 2008 – Volume 32 • Number 9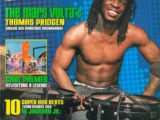 Thomas Pridgen, Carl Palmer, Al Jackson Jr., Ali Jackson, Raymond Weber, Steve Gatdd, Tom Brechtlein, Eric Kretz, Zac Farro, Glen Graham, Mike Bennett, Joachim Cooder, Steve Hass, Todd Sucherman, Pat Mastelotto
Category: Drummers, On the Beat
Nate Parsell of Amely
My humble beginnings as a drummer began in the basement of my old house in rural Ohio. My parents gave me my first kit as a Christmas present when I was in the eighth grade. I studied percussion privately throughout my high school days while also playing in marching band, …
Category: Drummers, Feature Stories, Update
Zac Farro of Paramore
After several months of constant road work, eighteen-year-old Paramore drummer Zac Farro is finally back at home relaxing….
Posted: April 20, 2018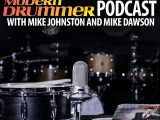 –