Metallica Brings 72 Seasons To The Stage: Photos + Recap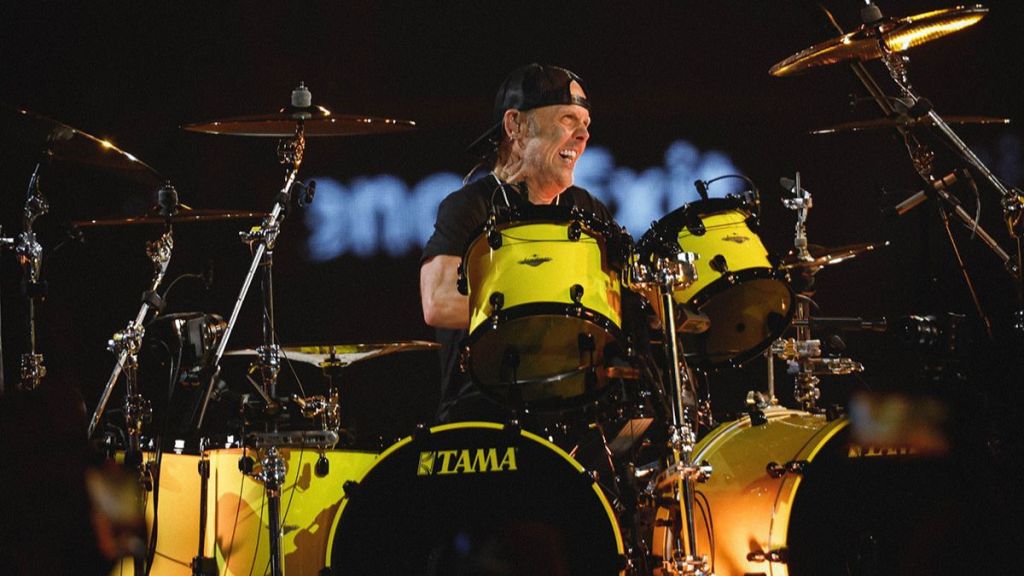 by Alex Kluft
Over the last 40 years, Metallica have become one of the best selling metal bands in the world, garnering an impressive amount of ticket sales for each tour. With their 2023 album, 72 Seasons, the California group has cemented their status as not just a legacy act, but a band still capable of honing and expanding their sound. For their ongoing "M72" tour, Metallica stopped at Sofi Stadium in Inglewood, California on August 25th and August 27th. For the first night, Mammoth WVH and Pantera opened, and on the second night it was Ice Nine Kills and Five Finger Death Punch.
72 Seasons was the band's first album since 2016's Hardwired…To Self Destruct, and was well represented in both of the band's sets. With the stage being in the round but also containing a standing pit in the middle, there were microphones placed all around the stadium; Drummer Lars Ulrich, who is no stranger to innovative stage setups, had four rotating drum kits that were air-lifted throughout the show.
Night one kicked off with "Creeping Death," following their intro songs, AC/DC's "It's A Long Way to the Top (If You Wanna Rock N' Roll)" and "The Ecstasy of Gold" from iconic Western film The Good, the Bad, and the Ugly. The first show spanned their entire career, including the first single of 72 Seasons, "Lux Aeterna," "The Day That Never Comes" from Death Magnetic, "Hardwired" from Hardwired… to Self-Destruct, and all the way back to "Seek and Destroy" from their 40 year-old debut album, Kill 'Em All. The set also included fan favorites like "Nothing Else Matters," "Sad But True," the fast-paced, Ulrich favorite "Fuel," and the closer was "Master of Puppets." Advertisement
For the second night, Metallica's set kicked off with "Whiplash," following with "For Whom the Bell Tolls" and "Ride the Lightning." Ulrich executed his usual leap during the raucous opening moments of "For Whom the Bell Tolls," and brought full force on "Lux Aeterna." For this performance, Metallica spread out their older hits in the beginning and ending phases of the show, including "Wherever I May Roam," "Moth Into Flame," "Fight Fire With Fire," "Whiskey in the Jar," "One," and "Enter Sandman."
See photos of both Metallica shows at SoFi Stadium in Los Angeles, California on August 25th and 27th.