MD Mag Articles
MD Web News
MD Podcasts
Note: Some MD articles are only available in pdf format. Those articles do not appear in this list. Subscribers to
Digital
and
All-Access
can view every Modern Drummer issue in their available formats. Browse all MD issues from our archive
here
.
What Was Your First Favorite Drum Record?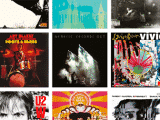 Vivid by Living Colour. Will Calhoun plays masterfully and with tons of power. It was perfect: playable but loaded with nuance.Scott Sparks Manu Katché on Peter Gabriel's Secret World Live. I was around five, and it just blew my mind. That's when I realized drumming was what I wanted to …
Rick Allen: "Rock of Ages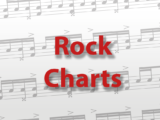 This month we feature "Rock of Ages" from Def Leppard's Pyromania album. Rick Allen keeps the beat solid and tight on this.
Def Leppard's Rick Allen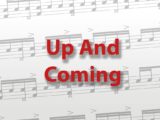 Rick Allen carefully studies his hands, which are blistered already, just a few days into Def Leppard's tour with Billy Squier. "Yeah, I've often thought about it," he says, examining one especially calloused finger, "how playing the drums has totally changed my life." Were Allen not the drummer for the …
Posted: January 16, 2021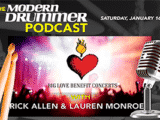 Category: The Modern Drummer Podcast
Modern Drummer Pop-Up Podcast
Join Modern Drummer's David Frangioni and Billy Amendola for this special Pop Up Podcast with Def Leppard drummer Rick Allen and drummer/singer/songwriter Lauren Monroe, who fill us in on THE BIG LOVE BENEFIT CONCERT January 23rd, 6PM PST / 9PM EST Also joining us is special surprise guest, drummer John Lum …
–