Drum Videos
Gear
MD Mag Articles
MD Web News
MD Podcasts
Note: Some MD articles are only available in pdf format. Those articles do not appear in this list. Subscribers to
Digital
and
All-Access
can view every Modern Drummer issue in their available formats. Browse all MD issues from our archive
here
.
Warm-Up Exercises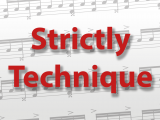 Photo of John Beck w/ former student Steve Gadd by Lissa Wales A sensible warm-up is vitally important to a productive practice session or good performance. There is no question that relaxed and supple muscles allow the mind to work better and more improvement is attained. There are no tempo …
November 1984 – Volume 8 • Number 11
Russ Kunkel, Cozy Powell, Horacee Arnold, Larrie Londin, John Beck, Joel Leach, Sonny Igoe, Steve Houghton, Richie Lepore, Denise Dufort, Carmine Appice, Bev Bevan, Neil Peart, John Densmore
Posted: April 28, 2022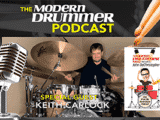 Category: The Modern Drummer Podcast
Episode 68: John DeChristopher Live From My Drum Room With Keith Carlock
John's guest this week is the one and only Keith Carlock! In this episode, Keith and John recall their first meeting in 1997 at the beginning of Keith's career. Keith talks about playing the 55 Bar in New York with guitarist Wayne Krantz, where he caught the attention of Donald …
Posted: September 6, 2019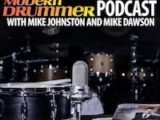 Posted: September 23, 2016
Category: Mike and Mike Podcast, Multimedia, Podcasts
Episode 60: Drum Tuning, Evans Calftone Heads, and More
In this episode, Mike and Mike discuss their different approaches to drum tuning. The featured artist is NYC session drummer/producer Steven Wolf. Up for review are Evans' new Calftone drumheads. After fielding a few listener questions, the show concludes with picks of the week….
–