The following two examples are simple hand/foot patterns that can be put together as one. Both hand parts from (a) are played with the R.H. and both hand parts from (b) are played with the L.H.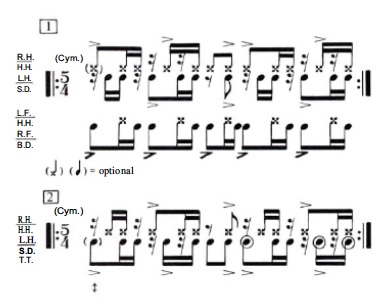 These next three beats utilize this concept.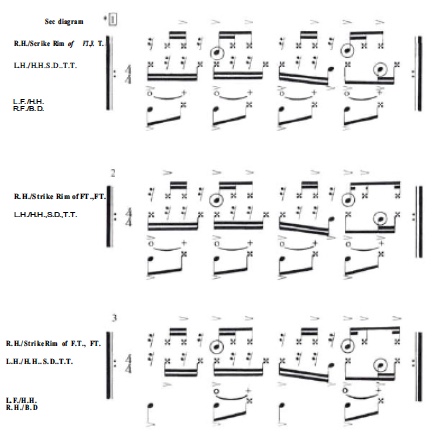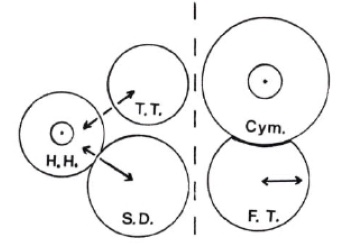 L.H. moves between H.H., S.D., and T.T.
R.H. moves between rim and center of F.T.
Enjoy!