Features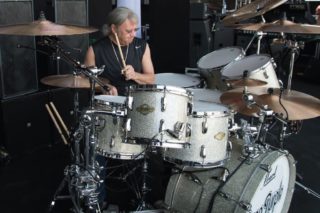 How does a band—and not just any band, mind you, but one that's among the loudest and baddest to ever walk the earth—keep up the intensity decade after decade after decade?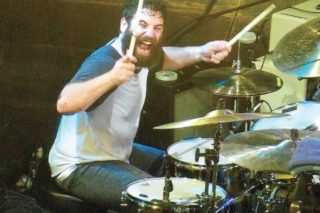 After four years with the dynamic rockers Manchester Orchestra—and a few before that paying dues on the indie scene—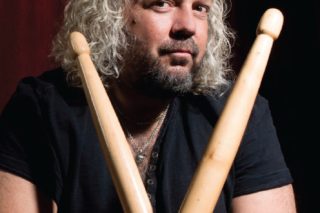 DON'T LET THE BLUES FOOL YOU—GUITAR SLINGER JOE BONAMASSA'S DRUMMER OF  CHOICE CAN TACKLE JUST ABOUT ANY STYLE YOU THROW HIS WAY.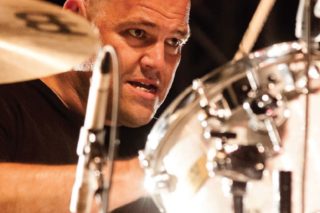 Bill Stevenson's playing in Black Flag and the Descendents provided an archetype for hardcore drumming, making Stevenson perhaps the most influential player from the original West Coast punk scene.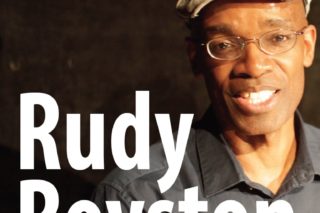 This fearless drummer refuses to let anything get between him and his musical goals—not hard work, not the naysayers…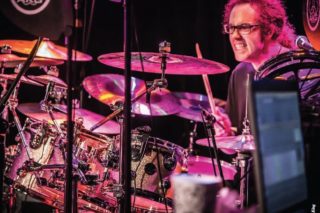 Since 2006, the music of the late, legendary Frank Zappa has been alive and well in the repertoire of Zappa Plays Zappa, a band led by Frank's son Dweezil.
The Colourist plays pop music—but it's pop with teeth. As you're drawn in by the group's sunny boy/girl vocals, you might miss some rather less-than-cheerful lyrics.
Contest
Win This Ddrum Dios Drumkit and Set of Zildjian Cymbals!
The prize includes a Ddrum Dios six-piece kit (7x10 and 8x12 rack toms, 14x14 and 14x16 floor toms, 20x22 bass drum, and a 6.5x14 snare) in Satin Gold finish. The Mercury hardware pack includes three straight/booms stands, a hi-hat stand, a single bass drum pedal, a snare stand, and a throne. The Zildjian cymbal setup consists of a pair of 14" K hi-hats, a 16" K Dark Thin crash, an 18" K Dark crash, and a 20" K ride. Also included are twelve pairs of Promark Firegrain drumsticks in the winner's preferred size. The kit features Evans UV1 batter heads and Reso 7 bottoms.
From the Shop: Featured Products

New Digital & Archive Subscription Options!
"Digital Only" Subscription is only $4.95/month!
"Digital Only + Archives" Subscription is only $9.95/month!