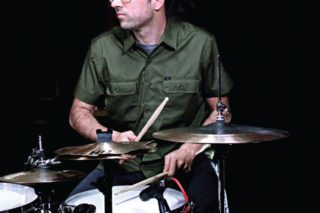 With a new label, the simultaneous release of two distinctly different records under his own name, and an acclaimed duo project with one of the world's preeminent improvisers,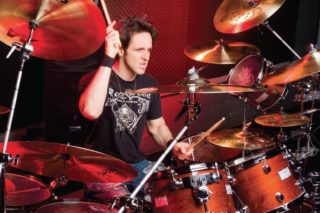 Watching the versatile and dynamic Glen Sobel perform with shock-rock legend Alice Cooper is like attending a clinic on how to do everything right as a great live rock drummer.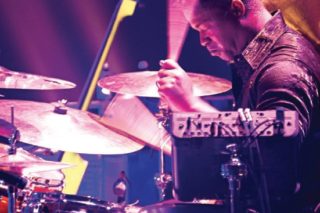 Guitar god Jeff Beck didn't get where he is by keeping his drummers in the shadows. Quite the opposite—few leaders enjoy having a fire lit under them as much as Beck does.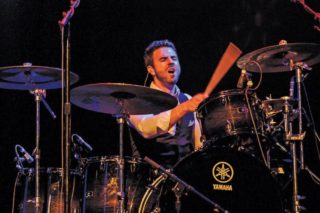 The Brooklyn-based drummer has made himself indispensible to hitmakers like Ingrid Michaelson by getting deep into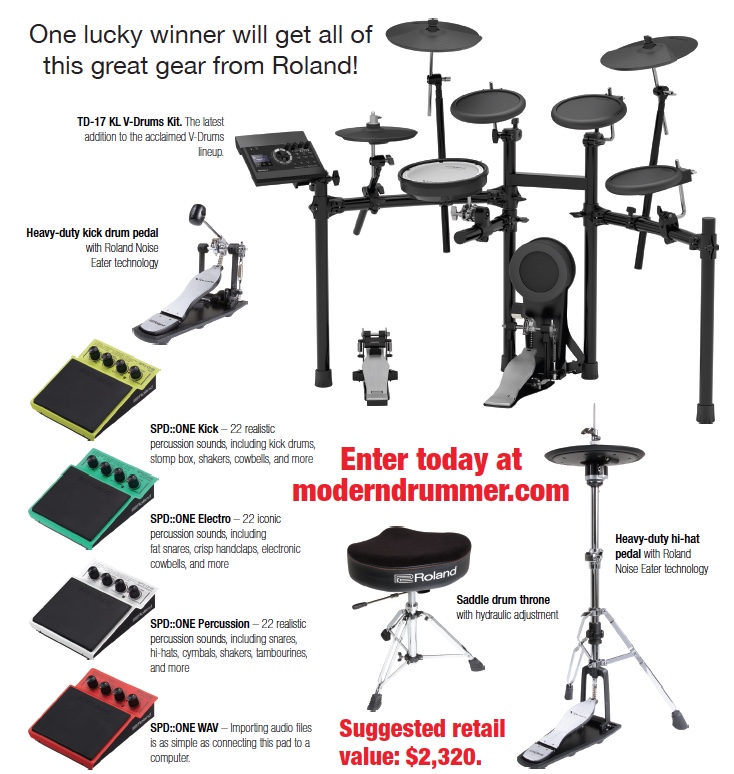 Contest
Win This Incredible Prize Package From Roland and Modern Drummer!
TD-17 KL V-Drums Kit, Saddle drum throne, Heavy-duty kick drum pedal, Heavy-duty hi-hat pedal, SPD::ONE Kick – 22 realistic percussion sounds, SPD::ONE Electro – 22 iconic percussion sounds, SPD::ONE Percussion – 22 realistic percussion sounds, SPD::ONE WAV – Importing audio files is as simple as connecting the SPD::ONE WAV PAD to a computer.
From the Shop: Featured Products

New Digital & Archive Subscription Options!
"Digital Only" Subscription is only $4.95/month!
"Digital Only + Archives" Subscription is only $9.95/month!