Features
With spiky hair, lasers, and guitars that go to 11, Rascal Flatts isn't your daddy's country band, and Jim Riley sure isn't your middle-of-the-road sideman of yesteryear.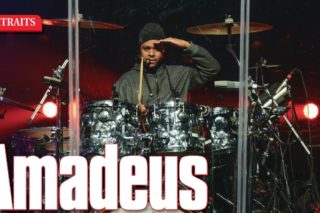 Trey Songz tour drummer and musical director Antwan J. Thompson always had big plans for himself.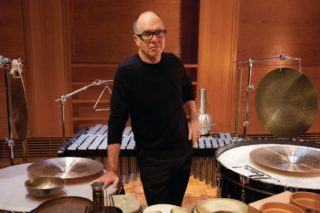 So strong was his teenage attraction to modern percussion music that he outright defied his parents in order to dive headfirst into the budding genre.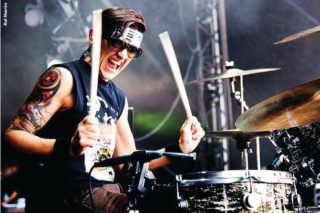 If you try to pigeonhole Ume, you'll fail miserably. The same can be said for the band's hard-hitting drummer, whose road to rock 'n' roll glory has been anything but predictable.
Contest
Win This Ddrum Dios Drumkit and Set of Zildjian Cymbals!
The prize includes a Ddrum Dios six-piece kit (7x10 and 8x12 rack toms, 14x14 and 14x16 floor toms, 20x22 bass drum, and a 6.5x14 snare) in Satin Gold finish. The Mercury hardware pack includes three straight/booms stands, a hi-hat stand, a single bass drum pedal, a snare stand, and a throne. The Zildjian cymbal setup consists of a pair of 14" K hi-hats, a 16" K Dark Thin crash, an 18" K Dark crash, and a 20" K ride. Also included are twelve pairs of Promark Firegrain drumsticks in the winner's preferred size. The kit features Evans UV1 batter heads and Reso 7 bottoms.
From the Shop: Featured Products

New Digital & Archive Subscription Options!
"Digital Only" Subscription is only $4.95/month!
"Digital Only + Archives" Subscription is only $9.95/month!