Features
With his producer's ear for playing exactly the right thing at exactly the right time, the Lettuce/Break Science drummer has claimed his place among contemporary funk's great musical voices.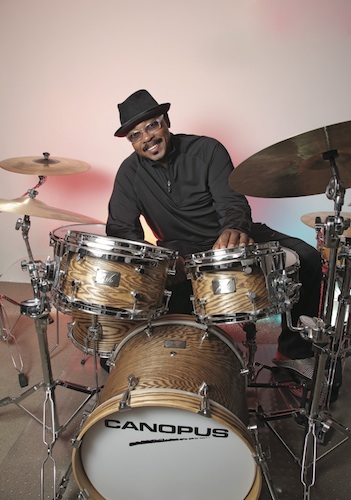 The musical chameleon has used every color in his palette during his decorated career. Right now, it's all about silver.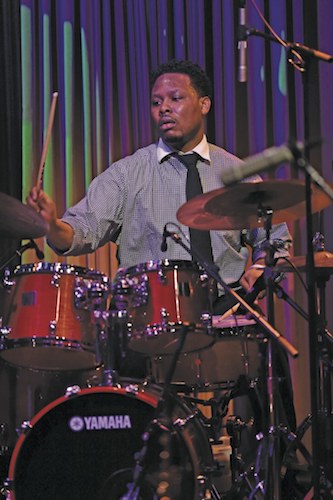 McClenty Hunter's current tenures with guitarist Dave Stryker's band (five years) and tenor sax star Kenny Garrett's quintet (three years) are putting the drummer in the spotlight he's long deserved.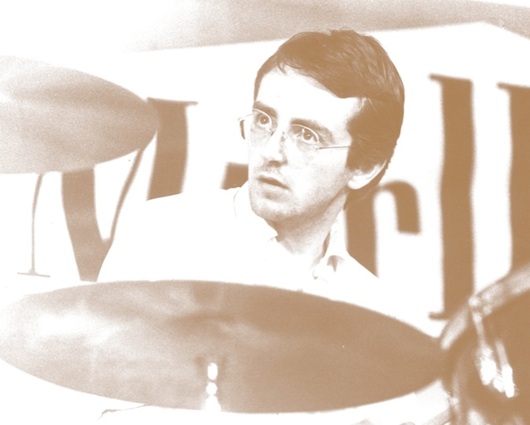 Discovering a shared love of the veteran rock and folk drummer Dave Mattacks is the kind of thing that bonds hardcore music fans.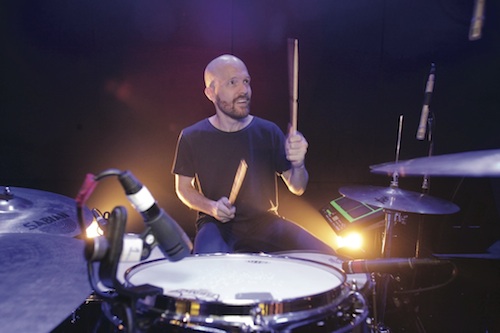 After a wildly successful string of reunion shows in 2012, Sweden's seminal hardcore act has released its first album in seventeen years. Freedom appears to have dialed in the "liberation frequency" spoken of on the 1998 masterpiece The Shape of Punk to Come—a title that, after so much time away, somehow still applies to the group's sound.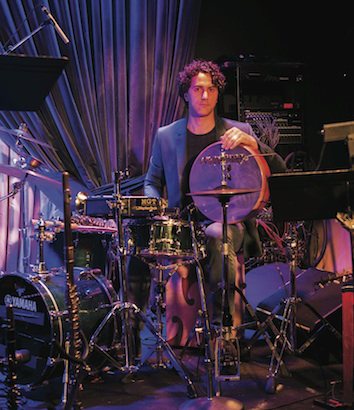 The drummer/percussionist with cellist Yo-Yo Ma, bassist and composer Petros Klampanis, and other big thinkers simultaneously plays traditional drumset and traditional ethnic percussion, in the service of some decidedly un-traditional musical statements.
It's completely feasible that if Jethro Tull's founding drummer hadn't retired from the road in the early '70s, just as the band was becoming an international phenomenon, his name would come up as often—and as reverently—as Messrs. Bonham, Moon, and Mitchell.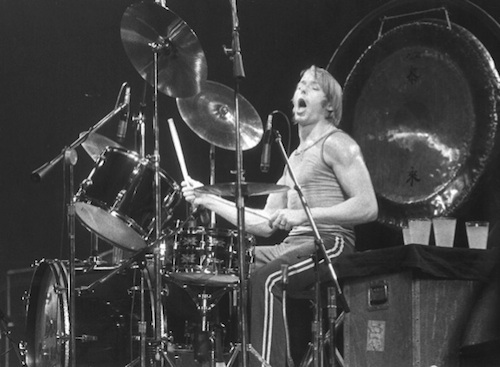 It's a short list of rock drummers who've made their mark as a member of two successful bands, as Simon Kirke did with Free and then Bad Company. Kirke's love of American soul and R&B, particularly the sounds coming out of Memphis in the '60s on the Stax label, informed the economical approach and solid style he employed with both groups.
Contest
Win This Yamaha DTX760K Electronic Drumset!
The prize includes a 12″ XP120SD snare pad, two 10″ XP100T tom pads, a 12″ XP120T floor tom pad, a 10″ KP100 kick pad, a 13″ RHH135 hi-hat, two 13″ PCY135 crashes, and a 15″ PCY155 ride cymbal. Each pad features three zones. The hardware includes an HS740A chain linked hi-hat stand, an SS-662 single-braced snare stand, a lightweight RS700 drum rack, and the Yamaha standard boom arms and hexagonal tom arms. The DTX module includes 1,268 acoustic and electronic drum and percussion samples, the ability to layer four sounds per pad, plus sample import capability. Suggested retail value: $3,499.

New Digital & Archive Subscription Options!
"Digital Only" Subscription is only $4.95/month!
"Digital Only + Archives" Subscription is only $9.95/month!