This Week in Drumming: October 6th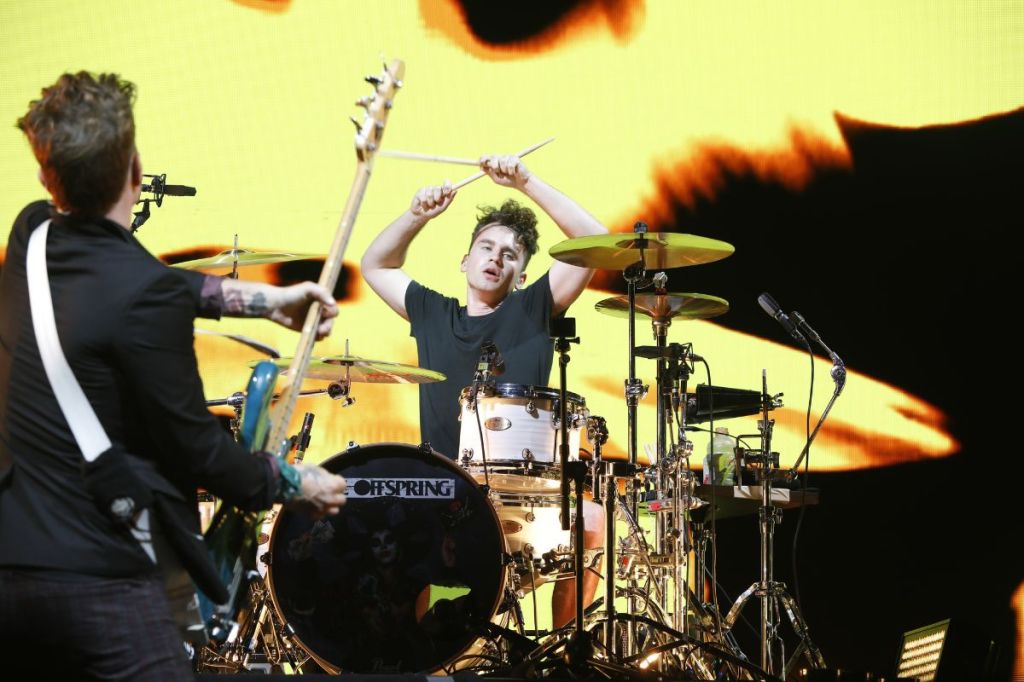 by Paolo Ragusa
With a new issue of Modern Drummer out in the world, we're happy to be back — here's what went down in the drumming world this week.
Modern Drummer's October 2023 Issue: Out Now!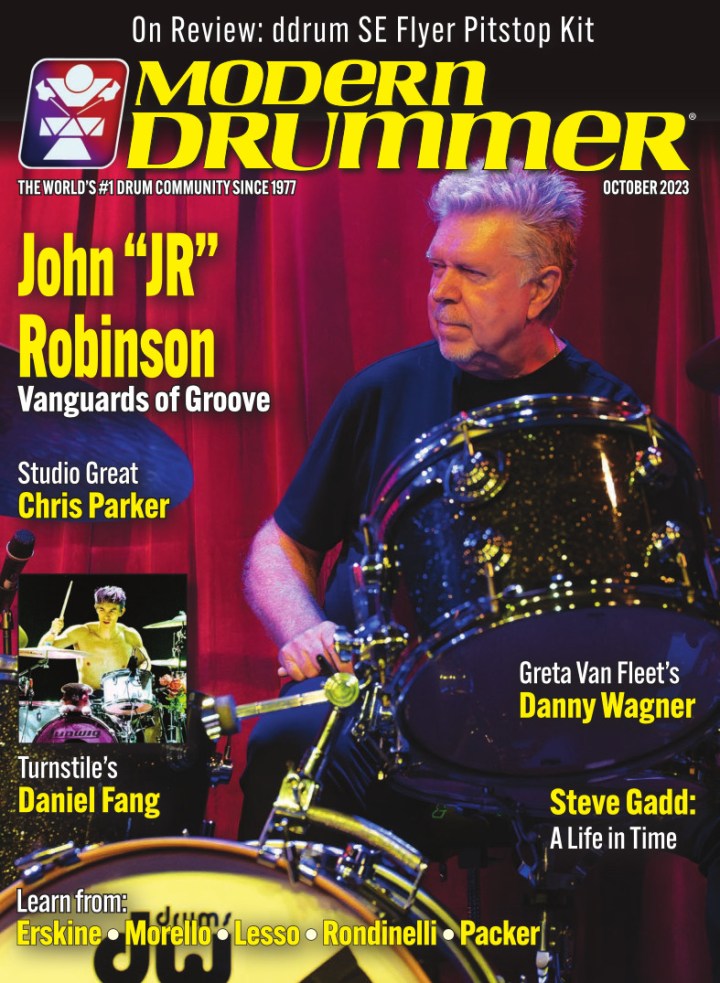 Our October 2023 issue is available for Modern Drummer subscribers now! Appearing on the cover this month is the inimitable John "JR" Robinson, who takes through his storied career playing for Michael Jackson, Steve Winwood, Chaka Khan, and even his recent recording gig with Seth MacFarlane.
Elsewhere in the October 2023 issue are two terrific pieces on two bright talents in rock: Turnstile's Daniel Fang and Greta Van Fleet's Danny Wagner. Both drummers discuss their fast-rising bands and their overall contributions to their sound, and share the drummers that inspired them when they began learning. In fact, both Turnstile and Greta Van Fleet are known for their enigmatic, visceral live shows, and Fang and Wagner are significant contributors to their live reputations.
Check out Modern Drummer's October 2023 issue here.
Drumming News
The drumming community mourns the loss of two significant artists this week: Don Famularo and Russell Batiste Jr. Famularo. Famularo was a Modern Drummer mainstay, a significant educator and clinician, and a legendary jazz musician. Batiste was a major fixture of the New Orleans music community and lent his spectacular talents to dozens of bands over the years. They will both be missed greatly, and their musical impact will live on.
Tonight (Friday, October 6th), a PBS documentary on the legendary drummer Max Roach will air at 9pm. Learn more here and tune in to celebrate the legacy of one of the finest ever behind the kit.
New Music (From Great Drummers)
Blink 182 are back with "Dance With Me," another preview of the group's comeback album, ONE MORE TIME…. The duo may be cosplaying as The Ramones in the track's music video, but it has all the major tenets of a Blink-182 song: Breakneck drums, zippy guitar riffs, and a chorus about "doin' it all night long." Listen here.
Rekindled rock trio Dogstar, comprised of Keanu Reeves on bass, Robert Mailhouse on drums, and Bret Domrose on guitar and lead vocals, have released their first album in over 20 years, Somewhere Between the Power Lines and Palm Trees. Stream it here.
Lamb of God have returned with "Evidence," released in celebration of the one year anniversary of their 2022 album, Omens. Drummer Art Cruz is at his signature best on the track, blast beats and all. Listen here.
New Tours Announced
Foo Fighters have announced a run of US stadium shows taking place in 2024. The upcoming trek includes shows at Citi Field in Queens, NY; Fenway Park in Boston; Target Field in Minneapolis; Petco Park in San Diego; BMO Stadium in Los Angeles; and T-Mobile Park in Seattle. See the dates here and get tickets here.
Zakk Sabbath, the Black Sabbath tribute project led by guitarist-singer Zakk Wylde, have announced a 2023-2024 North American tour. Billed as the "Tour Forever / Forever Tour," the outing launches December 5th in Sacramento, California, and runs into the new year, wrapping up on January 20th in Los Angeles. See the dates here and get tickets here.
Bruce Springsteen has revealed rescheduled dates for his postponed US tour. The E Street Band frontman was sidelined from the road due to issues stemming from peptic ulcer disease. Shows in cities like Phoenix, San Diego, San Francisco, Los Angeles, Albany, and Syracuse will now take place in March and April 2024, while dates in Pittsburgh, Philadelphia, Washington, DC, and Baltimore have been rescheduled in August and September. See the dates here and get tickets here.