MD Mag Articles
MD Web News
MD Podcasts
Note: Some MD articles are only available in pdf format. Those articles do not appear in this list. Subscribers to
Digital
and
All-Access
can view every Modern Drummer issue in their available formats. Browse all MD issues from our archive
here
.
Michael Shrieve — Coming To Terms With Himself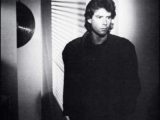 Not long ago, two readers wrote separate letters that said, "I just saw the movie Woodstock. Who was the young drummer playing with Santana?"
Michael Shrieve – A Drummer's Circle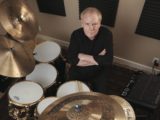 The original set player in the most famous Latin-rock band of all time has always placed a dedication to the larger musical picture well above any attempts at stylistic authenticity.
Michael Shrieve: Transcendence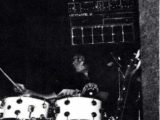 I can remember being 16 years old, listening to 17-year-old Mike Shrieve on the first Santana album. It was released soon after Santana's stunning performance at the Woodstock Festival.
Posted: November 11, 2016
Category: Mike and Mike Podcast, Multimedia, Podcasts
Episode 67: Gig Bag Essentials, Michael Shrieve, Canopus Snares, and More
In this episode, Mike and Mike discuss the gear and accessories they make sure to take with them to every gig. The featured artist is original Santana drummer Michael Shrieve. Up for review is a trio of workhorse snares from Canopus. Then after answering a couple listener questions, the show …
–