MD Mag Articles
MD Web News
MD Podcasts
Note: Some MD articles are only available in pdf format. Those articles do not appear in this list. Subscribers to
Digital
and
All-Access
can view every Modern Drummer issue in their available formats. Browse all MD issues from our archive
here
.
2021 Readers Poll Results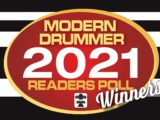 Celebrate Your Choices for the Extraordinary Drummers of the Past Year It's that time again for the Modern Drummer staff to thank the community for making possible our annual Readers Poll. Your enthusiasm for all things drumming, your knowledge of drum culture, and your well-considered votes are what have steered …
Remembering Neil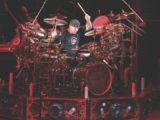 Some of the worlds greatest drummers and industry members share their memories of what Neil Peart has meant to them.
–