MD Mag Articles
MD Web News
MD Podcasts
Note: Some MD articles are only available in pdf format. Those articles do not appear in this list. Subscribers to
Digital
and
All-Access
can view every Modern Drummer issue in their available formats. Browse all MD issues from our archive
here
.
What Was Your First Favorite Drum Record?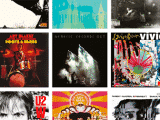 Vivid by Living Colour. Will Calhoun plays masterfully and with tons of power. It was perfect: playable but loaded with nuance.Scott Sparks Manu Katché on Peter Gabriel's Secret World Live. I was around five, and it just blew my mind. That's when I realized drumming was what I wanted to …
Maná's Alex "El Animal" González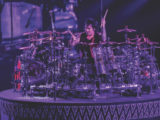 They're rock en Español's ultimate crossover act, filling arenas with pop hooks and big beats that traverse multiple styles.
Sunshine and Love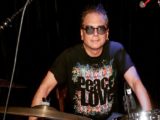 In this issue we feature, for the first time on our cover, the illustrious Alex González. Alex is the drummer and occasional singer/songwriter with the Mexican band Maná, one of the most popular Latin-American groups in the world.
–