2023 Readers Poll: Questlove Wins "R&B"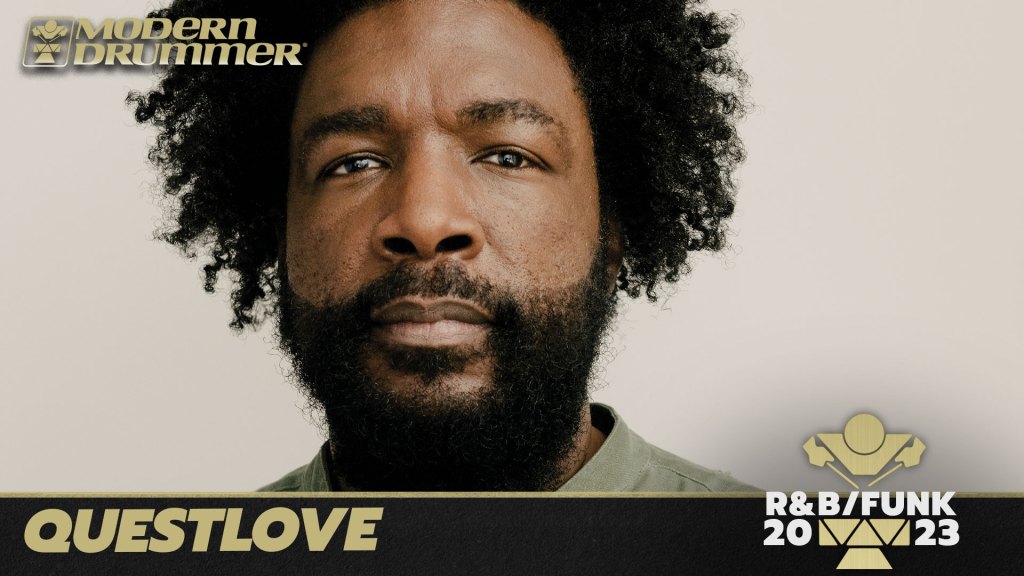 The winner of the "R&B" category in Modern Drummer's 2023 Readers Poll is… Questlove!
Amir "Questlove" Thompson exemplifies the role of a "modern drummer" — he's a studied, multi-disciplinary artist committed to demonstrating the joys of rhythm in all its forms. Of course, Questlove can be seen weekly on late night TV leading his group The Roots as the house band on The Tonight Show Starring Jimmy Fallon.
But Questlove's contributions span far beyond his TV gig; more recently, Questlove has embraced his role as a filmmaker, winning the Academy Award for Best Documentary Feature for Summer of Soul at last year's Oscars. In addition to spearheading Disney's forthcoming Aristocats live-action remake, Questlove is also executive producing an upcoming J Dilla documentary titled Dilla Time — as a drummer who worked with J Dilla and boasts a similar musical attitude, it's clear that Questlove is the perfect candidate to help tell J Dilla's story. All the while, Questlove continues to record, perform live with The Roots, and write books. His most recent musical release was 2023's Plumb, which was helmed by the trio of Questlove on drums, Ray Anger on keys, and David Murray on saxophone.
Questlove has appeared in various Modern Drummer issues over the years, first landing on the cover of the June 2010 issue and appearing in issues from 2013, 2021, and 2022. Questlove has also been a regular fixture in Modern Drummer Readers Polls over the years, winning the "hip-hop" category in 2021 and solidifying his beloved status within the drum community. Read more about Questlove's Modern Drummer highlights here. Advertisement
For more on this year's Readers Poll winners, click here.