2023 Readers Poll: Mike Portnoy Wins "Progressive Rock"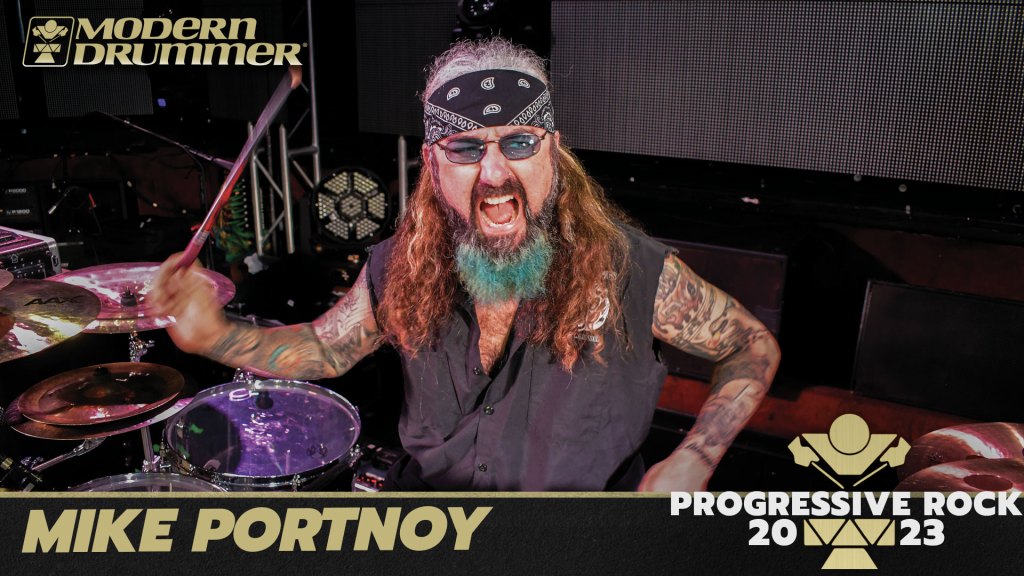 The winner of the "Progressive Rock" category in Modern Drummer's 2023 Readers Poll is… Mike Portnoy!
The ever-versatile drummer has won yet again in the Modern Drummer Readers Poll, a testament to his lasting impact in the drumming community. Throughout the last year, Portnoy's storied career continued with new records from his rock trio The Winery Dogs, new studio and live albums as a member of Neal Morse's band, and dozens of engaging live shows.
In his May 2023 Modern Drummer cover story, Portnoy discussed working with The Winery Dogs and his various projects at length, going in-depth on his favorite drummers, his collaborative streak, and his overall musical process. "People ask me how I created drum parts for Dream Theater, Transatlantic, or the Neal Morse Band. But I'm not thinking about the drums, I'm thinking about everything." Portnoy tells Modern Drummer.
"I'm thinking about what everybody else is playing. I'm listening to what the bass, the guitar, and the keyboards are doing. I'm listening to the vocal passages, the melodies of the vocals, the harmonies, and the production. That is the type of drummer I am. I'm a musician first, drummer second. Drums just happen to be my instrument. My language is that of music in general. That's why I'm a co-writer of all the music I'm involved with and why I'm a co-producer of all the albums I make. All of that is equally as important to me as the drums themselves." Advertisement
In addition to his May 2023 cover story, Mike Portnoy has appeared in Modern Drummer numerous times. His first cover story was the December 1997 issue, and he had subsequent cover stories in 2002, 2007, and 2013. Mike Portnoy has the distinct honor of winning now 31 Modern Drummer Magazine Reader's Poll Awards including Hall of Fame Inductee in 2004, MVP of the Year in 2010 & 2013, Best Progressive Rock Drummer (for the magazine's record of 13 times), Best Clinician (twice), Best Educational Video/DVD for Liquid Drum Theater, and Best Recorded Performance of the Year (8 times) for Dream Theater's Awake, A Change of Seasons, Falling Into Infinity, Scenes From A Memory, Six Degrees of Inner Turbulence, Score, Avenged Sevenfold's Nightmare and The Winery Dogs debut. Read more of Mike Portnoy's Modern Drummer highlights here.
For more on this year's Readers Poll winners, click here.