2023 Readers Poll: Elijah Wood Wins "Country and Americana"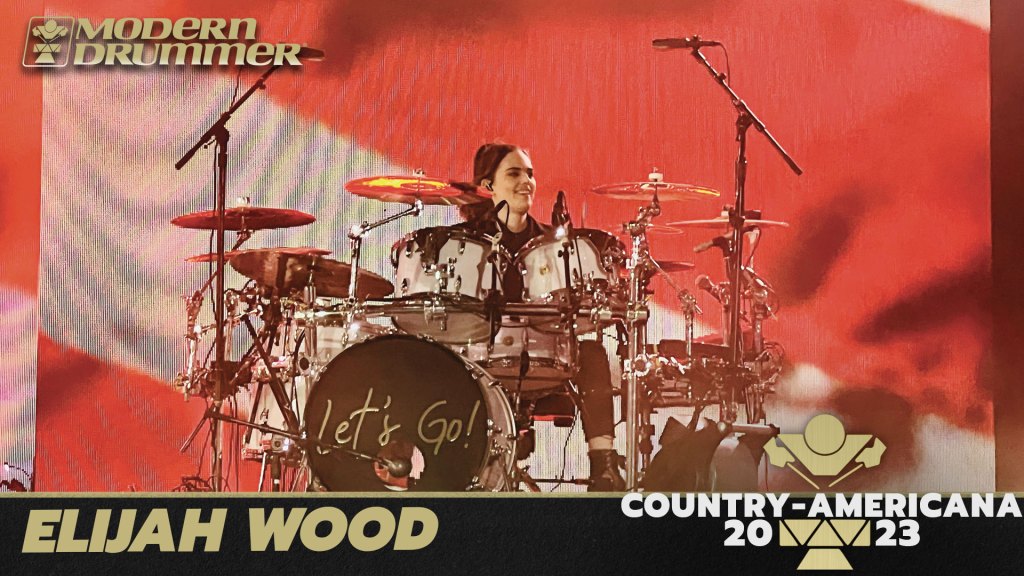 The winner of the "Country and Americana" category in Modern Drummer's 2023 Readers Poll is… Elijah Wood!
Elijah Wood enjoyed a busy and successful year playing the drums for Shania Twain on her "Let's Go!" tour, and they bring vigor and excitement to a genre not always known for its drummers. Still, as Wood often displays in their dozens of vlogs and social media videos, they have an incredibly studious and versatile attitude towards drumming.
Wood began playing with Shania Twain in 2017 and left their imprint on hundreds of Twain's sold-out shows across the globe. Coming from a musical family, Wood's dedication to drumming comes across as second nature, as evidenced by their bombastic, multi-genre approach and their various professional recording and touring gigs.
Elijah Wood has appeared once before in Modern Drummer, taking us through their set up for Shania Twain's "Now" Tour in the July 2019 issue. Revisit Wood's "Gearing Up" feature here. Advertisement
For more on this year's Readers Poll winners, click here.