2023 Readers Poll: CJ Thompson Wins "Hip-Hop"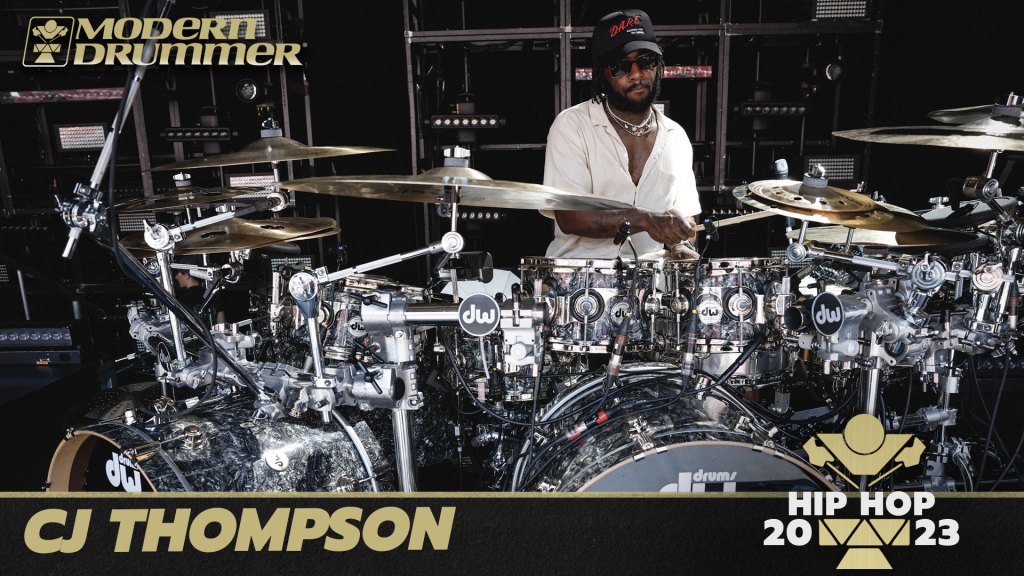 The winner of the "Hip-Hop" category in Modern Drummer's 2023 Readers Poll is… CJ Thompson!
Thompson has spent a great deal of the last year playing for Charlie Puth, but his collaborative streak is definitely noteworthy: In the last year, he's played with Lil Durk, recorded for Roddy Ricch, played on The Voice and the American Music Awards, and much more. With Puth, however, Thompson is at his rhythmic best, helping Puth's most funk-oriented arrangements shine and using his chops to elevate songs like "How Long," "Light Switch," and "Done For Me."
In addition posting frequent updates on his Instagram page, CJ Thompson is constantly collaborating with pop, rap, and R&B artists and building drum-focused sample packs for the biggest producers around. He's become a go-to drummer in both touring and session environments, constantly displaying his versatility and capturing the attention of artists, producers, and fans alike.
The 2023 Readers Poll marks CJ Thompson's first appearance in Modern Drummer, but he was given a shout-out in Jonathan Ginger Hamilton's feature in the July 2023 issue.
For more on this year's Readers Poll winners, click here.