Post-Punk Drummers Lol Tolhurst and Budgie Announce New Album with Jacknife Lee, Share "Los Angeles"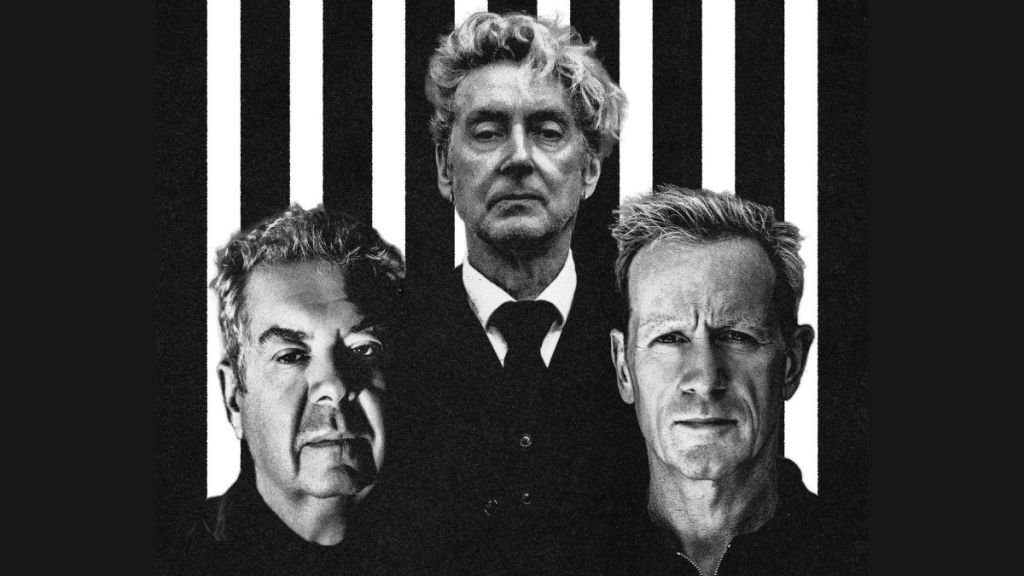 By Jeff Ryan
About a year and a half ago, Modern Drummer mentioned that these two percussive post-punk pioneers, drummers Lol Tolhurst from The Cure and Budgie from Siouxsie and the Banshees, had teamed up together to create their now extremely popular podcast "Curious Creatures".
The podcast focuses on post-punk-themed kinsfolk from that same time period in the '80s who share war stories of recording, touring and anything under the sun they feel like discussing much to the enjoyment of themselves, their guests and us, the listeners. Guests so far have included the likes of Will Seargent of Echo and The Bunnymen and Wayne Hussey of The Mission, as well as more recent musical contemporaries like Hamilton Leithauser of The Walkmen and Rachel Goswell from Slowdive.
During recent episodes, they have hinted about recording together, and now, we have the proof of that partnership — not only as podcasters, but now as band members. Today, the drummers share their first slice of new music in collaboration with famed producer Jacknife Lee (Radiohead, U2, R.E.M) as Lol Tolhurst x Budgie x Jacknife Lee. Their debut single "Los Angeles," also features dance punk extraordinaire James Murphy of LCD Soundsystem. Advertisement
A driving bass drum circled by a 16th note triplet pattern opens the track, which slowly builds into tom-frenzied pounding accompanied by dark keyboards and bass textures. James Murphy's howling vocals, along with more aggressive tom and percussive patterns, propel "Los Angeles" into an unforgettable and hypnotic tribal pop chant that you'll be tapping and singing along to after your first listen.
The trio has also announced that their debut album, Los Angeles, will arrive on November 3rd, 2023, and will feature a barrage of high-profile guests, including U2's The Edge, Modest Mouse's Isaac Brock, Primal Scream's Bobby Gillespie, and IDLES' Mark Bowen.
Stream Lol Tolhurst x Budgie x Jacknife Lee's debut single "Los Angeles" here, and see below for the Los Angeles' track listing.
Los Angeles Tracklist:
01. This Is What It Is (To Be Free) (with Bobby Gillespie)
02. Los Angeles (with James Murphy)
03. Uh Oh (with Arrow de Wilde and Mark Bowen)
04. Ghosted At Home with Bobby Gillespie)
05. Train With No Station (with The Edge)
06. Bodies (with Lonnie Holley and Mary Lattimore)
07. Everything And Nothing
08. Travel Channel (with Pam Amsterdam)
09. Country of the Blind (with Bobby Gillespie)
10. The Past (Being Eaten)
11. We Got To Move (with Isaac Brock)
12. Noche Oscura (with The Edge)
13. Skins (with James Murphy) Advertisement