MD Mag Articles
MD Web News
MD Podcasts
Note: Some MD articles are only available in pdf format. Those articles do not appear in this list. Subscribers to
Digital
and
All-Access
can view every Modern Drummer issue in their available formats. Browse all MD issues from our archive
here
.
Mark Craney — Pursuing His Art
Just three years ago, at age 27, Mark Craney felt he had reached the peak of his career, with no more goals to attain. Life, with its inevitable twists and turns, showed him he was wrong.
The Pros: On Bass Drums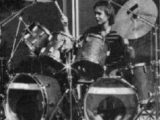 Certain reader questions seem to repeat themselves. Several of them involve the ins and outs of bass drums. What size? What kind of heads? How do I tune them?
May 2006 – Volume 30 • Number 5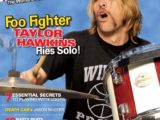 Taylor Hawkins, Jason McGerr, Mike Clark, John Wackerman, Peter Erskine, Mark Craney, Jamie Oldaker, Chad Sexton, Travis Smith, Tennessee Thomas, Brad Pemberton, Vinnie Fiorello, Ginger Baker, Paul John Jr., Ian Paice, David Garibaldi
–