MD Mag Articles
MD Web News
MD Podcasts
Note: Some MD articles are only available in pdf format. Those articles do not appear in this list. Subscribers to
Digital
and
All-Access
can view every Modern Drummer issue in their available formats. Browse all MD issues from our archive
here
.
March 1986 – Volume 10 • Number 3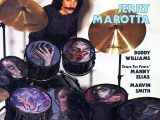 Jerry Marotta, Buddy Williams, Manny Elias, Marvin Smith, Chris Brady, Steve Ferrone, Simon Phillips, Terry Bozzio, Joe Franco, Bernard Purdie
Posted: April 19, 2018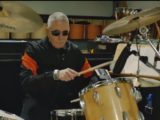 Category: Feature Stories
Hidden Gems
Great Drum Performances Uncovered
The October 2013 issue of Modern Drummer magazine features an article in which seven MD Pro Panelists share some of their favorite "hidden gems.??? Here MD's editorial staff weighs in on their personal favorites….
–