MD Mag Articles
MD Web News
MD Podcasts
MD Products
Note: Some MD articles are only available in pdf format. Those articles do not appear in this list. Subscribers to
Digital
and
All-Access
can view every Modern Drummer issue in their available formats. Browse all MD issues from our archive
here
.
Rock Doc Drummers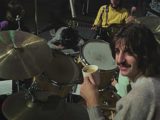 Maybe there's something in the water. Or the air. Or perhaps it's simply the streaming services deluging us with content while everyone is looking for anything to take their minds off of the global pandemic. But, wow, a ton of great music documentaries have exploded onto screens large and small …
Leon "Ndugu" Chancler: 1952-2018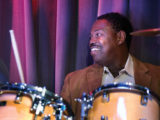 "I'm an orchestrator," Ndugu Chancler told me when we spoke for his first Modern Drummer feature, in 1983. "The drums are just the instrument I use to orchestrate and paint the picture." Chancler, who passed away on February 3 at the age of sixty-five, "orchestrated" not only the music of …
Leon "Ndugu" Chancler
Ndugu. The name in Swahili means "Earth Brother." In drumming, Ndugu Leon Chancler's aura is that of a powerhouse, with his head in the stars and his feet planted firmly in the groove—the pulse of the earth.
Category: Feature Stories
Dom Famularo's Teachers List
Over the course of his forty-year career traveling the globe to teach, perform, and conduct clinics, Dom Famularo has interacted with some of the finest drummers and drum instructors in the world. The following list contains many of those names, organized by country/continent. If you're looking for top-notch drum instruction, …
–