MD Mag Articles
MD Web News
MD Podcasts
Note: Some MD articles are only available in pdf format. Those articles do not appear in this list. Subscribers to
Digital
and
All-Access
can view every Modern Drummer issue in their available formats. Browse all MD issues from our archive
here
.
John Stacey — Nashville Time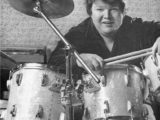 John's bread and butter comes from backing country artists in the Nashville studios.
April 1986 – Volume 10 • Number 4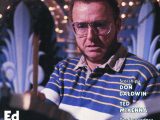 Ed Shaughnessy, Don Baldwin, Ted McKenna, Ray McKinley, Alan White, John Stacey, Pete Magadini, Philly Joe Jones, Jerome Cooper, Cliff Leeman, Billy Amendola, Louie Bellson, Steve Smith, Alan Gratzer, Gerry Brown
March 1984 – Volume 8 • Number 3
Matt Frenette, Joey Kramer, Ronald Shannon Jackson, Art Taylor, Ed Shaughnessy, John Stacey, Murray Spivack, Fred Gruber, Jim Blackley, Peter Magadini, Keith Killgo, Dennis Wilson, Chad Wackerman, Steve Smith, Jack DeJohnette, Larrie Londin, Paul T. Riddle
Posted: September 19, 2012
Category: Drummers, On the Beat
L.A. Drummer John Montgomery
Hello, MD readers! My name is John Montgomery, I'm a drummer living in Los Angeles…and I love it.
Category: Drummers, On the Beat
Steve Riley of L.A. Guns
Hey, everyone, hope all is well. This is my first time writing a blog for Modern Drummer, and I'm truly excited. As usual, L.A. Guns is out on the road. We've been touring the world and putting out a consistent, hard-rocking experience…
Category: Drummers, On the Beat
Jason Ganberg of Purple Melon
I'm Jason Ganberg of the British rock band Purple Melon. Just dropping you guys a few lines about what I've been up to out in L.A. and how everything has developed for me since I started drumming back in England fifteen years ago!…
–