MD Mag Articles
MD Web News
MD Podcasts
Note: Some MD articles are only available in pdf format. Those articles do not appear in this list. Subscribers to
Digital
and
All-Access
can view every Modern Drummer issue in their available formats. Browse all MD issues from our archive
here
.
Who's Your Newest Favorite Drummer?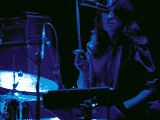 Stella Mozgawa By Robin Laananen Stella Mozgawa [Warpaint].Milan Brau George Daniel from the 1975.Rod Scherger Samus Paulicelli [Devin Townsend].Isaac Mc Conkey For the complete package of sounds and personality, I have to go with Aaron Sterling. Saw him live with John Mayer, and it was clear he doesn't need fifty …
2020 Readers Poll Results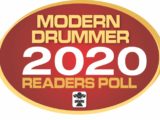 It's that time of year again, when the drummers of the world show love for the most compelling players of the past twelve months. Find out how your favorites did.
JD Beck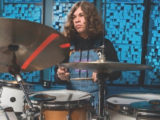 Let's get the obvious out of the way. Yes, Texas-based drummer JD Beck is only sixteen years old. But he's already spent several years collaborating with a wide range of artists in the fertile Dallas, Texas, hiphop/urban music scene. He's also wise beyond his years and thoughtful about drums and …
Posted: September 6, 2022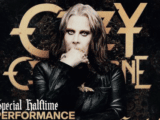 Category: News
OZZY OSBOURNE TO PERFORM HALFTIME SHOW OF NFL KICKOFF GAME
LOS ANGELES RAMS-BUFFALO BILLS THURSDAY, SEPTEMBER 8 AT SOFI STADIUM IN INGLEWOOD, CALIFORNIA PERFORMANCE COMES ON THE EVE OF RELEASE OF HIS PATIENT NUMBER 9 ALBUM OUT SEPTEMBER 9 ON EPIC RECORDS Rock and Roll Hall of Fame inductee and Grammy®-winning singer and songwriter OZZY OSBOURNE will perform at halftime of the Los Angeles Rams season opener on Thursday, September 8 at SoFi …
Category: Feature Stories
Dom Famularo's Teachers List
Over the course of his forty-year career traveling the globe to teach, perform, and conduct clinics, Dom Famularo has interacted with some of the finest drummers and drum instructors in the world. The following list contains many of those names, organized by country/continent. If you're looking for top-notch drum instruction, …
Category: Drummers, Feature Stories
Justin Peroff of Eight and a Half: Web Exclusive Interview
With Broken Social Scene going on indefinite hiatus at the end of last year, drummer Justin Peroff has found time to focus his energy on a new project with friends/label mates Dave Hamelin and Liam O'Neil of the Stills. MD caught up with Justin who is preparing for the release …
Posted: September 6, 2019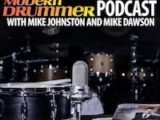 –