MD Mag Articles
MD Web News
MD Podcasts
Note: Some MD articles are only available in pdf format. Those articles do not appear in this list. Subscribers to
Digital
and
All-Access
can view every Modern Drummer issue in their available formats. Browse all MD issues from our archive
here
.
Session Thoughts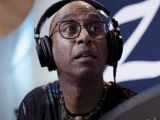 From the MD Archives Modern Drummer has assembled tons of wisdom from incredible players throughout its 45 years, so it's no surprise we have exhaustive data on how drummers approach their art in the recording studio. Here are ten quick session tips we've plucked from our archives that may inspire …
Avenues to Excellence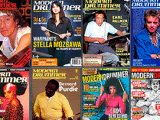 15 MD Cover Artists Reveal the Big Ideas That Put Them on the Road to Success The abundance of educational material online, as well as great teachers to mold your passion and enthusiasm into technique and musicality, are massively beneficial to those seeking proficiency on the drums. But even with …
PASIC18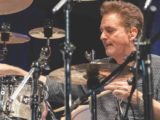 The Percussive Arts Society held its annual international convention this past November 14–17 at the Indiana Convention Center in downtown Indianapolis.
–