2023 Readers Poll: Kristina Rybalchenko Wins "Social Media / Streaming"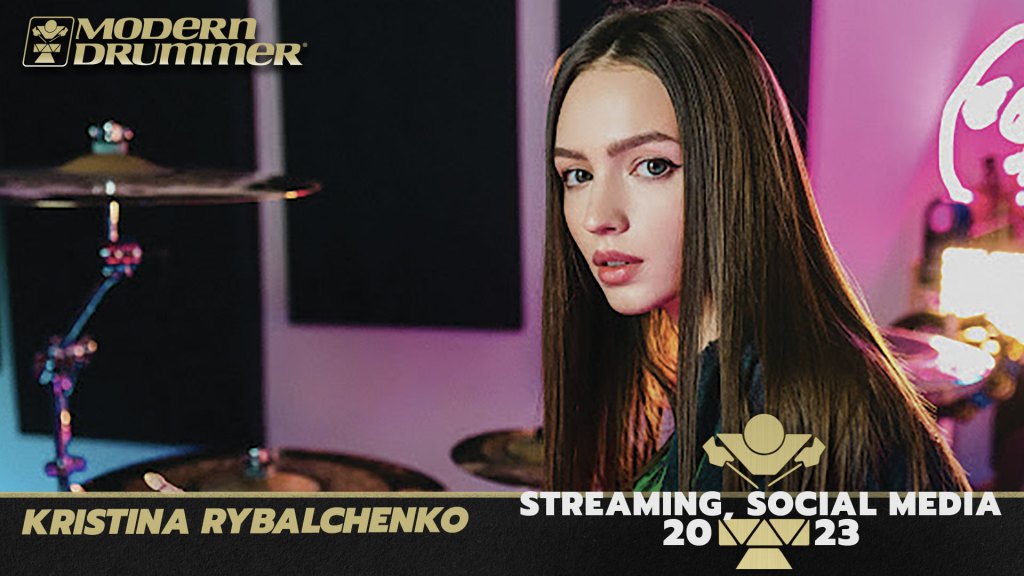 The winner of the "Social Media/Streaming" category in Modern Drummer's 2023 Readers Poll is… Kristina Rybalchenko!
With 773k Instagram followers and 998k on TikTok, Rybalchenko significantly boosted her profile this year by consistently sharing her prowess behind the kit. She's seemingly a master of all genres, tackling complicated covers and displaying her skill as often as possible.
Under her handle @kriss_drummer, Rybalchenko has been relentless. She frequently posts full drum cover videos on her YouTube channel and distributes multiple clips of those covers across her Instagram and TikTok pages, spreading her infectious joy behind the kit as far across the internet as possible. No genre is too far for Rybalchenko, and her drum covers are so technically sound and so well mixed that it appears she's been drumming her entire life.
Kristina Rybalchenko's nomination and subsequent win in the 2023 Readers Poll marks her first appearance in Modern Drummer. You can visit her various social media profiles and drumming videos here. Advertisement
For more on this year's Readers Poll winners, click here.