This Week in Drumming: August 4th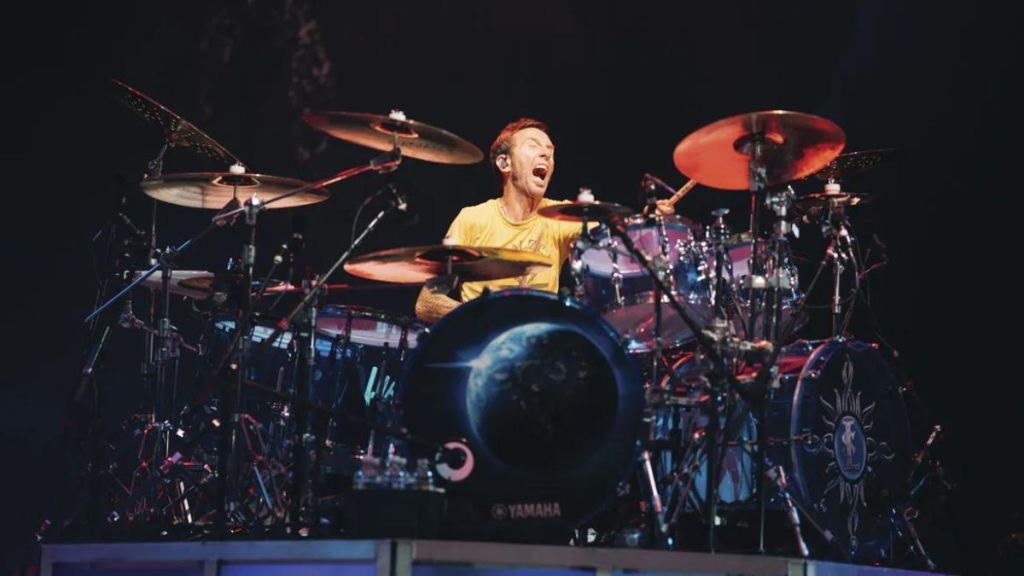 Another music-filled week has come and gone for us here at Modern Drummer! Here's what went down in the drumming world this week.
Modern Drummer August 2023 Issue: Out Now!
Our August 2023 issue has arrived this week, with Godsmack's longtime drummer Shannon Larkin as the cover star. In Larkin's interview, he discusses the many (metaphorical) mountains he's climbed throughout his long music career, going through the evolution of his drumming style, the bands he's played in, and why February's Godsmack album Lighting Up the Sky will be the band's last. Read Shannon Larkin's cover story here.
Elsewhere in the August 2023 issue is a comprehensive rundown of the 2023 Chicago Drum Show, an interview with experienced jazz performer Joe Farnsworth, a look into Louie Palmer's "Play Better Drums" website, and a chat with Quor drummer Danny Schreiber.
Drumming News
Nicko McBrain, drummer for Iron Maiden, has revealed that he suffered a stroke back in January. McBrain issued a written statement and posted a video message via Iron Maiden's website, informing fans that he was temporarily paralyzed on his right side. He has mostly recovered but is still not at 100%, despite performing with Maiden on their summer European dates, which conclude with a Friday (August 4th) set at Germany's Wacken Open Air festival. Read Nicko's statement here.
Shane Hawkins, son of the late Taylor Hawkins, has guested on another one of his dad's favorite gigs: his cover band Chevy Metal. At two shows in Southern California, Shane Hawkins tore through covers of Led Zepplin, Black Sabbath, Mötley Crüe, The Police, Thin Lizzy, and more. Watch Hawkins play with Chevy Metal here.
New recordings from Buddy Rich are being unearthed: Trios, which showcases Rich's three-man interludes within his own big band concerts, will arrive on September 1st. Recorded across the globe throughout 1976 and 1977, these recordings are also dedicated to Rich's prodigious pianist, the late Barry Kiener. Read more about Buddy Rich's Trios here.
Newport Folk Festival hosted a barrage of terrific artists last weekend — including Animal of The Muppets! The Electric Mayhem member sat in on My Morning Jacket's headlining set, and executed some typically rabid grooves alongside the band's drummer, Patrick Hallahan. Watch the video here.
New Music (From Great Drummers)
Brazilian metallers Nervosa have released a new track "Seed of Death," and their new drummer Michaela Naydenova is a tour de force throughout. Not only is it an exciting slice of their upcoming album Jailbreak, it's Heavy Consequence's Song of the Week. Listen here.
Indie rockers Speedy Ortiz returned this year with their first slice of new music in 5 years. This week, they've shared "Ghostwriter," a nu-metal homage that finds drummer Joey Doubek at a restless high. Listen here.
The Linda Lindas returned this week with "Resolution/Revolution," a spirited punk tune inspired by Pantera and Judas Priest. Drummer Mila de la Garza keeps the rousing track moving at a motorik pace, and it's another excellent track from the young punk band. Listen here.
New Tours Announced
Shoegaze legends Drop Nineteen have returned with a new song and some special reunion tour dates. Check out the list of shows here, and grab tickets here.
Bad Religion have announced a Fall 2023 US tour, which will feature "a solid nod to Recipe for Hate," their 1993 album. See the tour dates here, and get tickets here.