Collection of Rare Buddy Rich Recordings Set To Be Released As "Trios" Album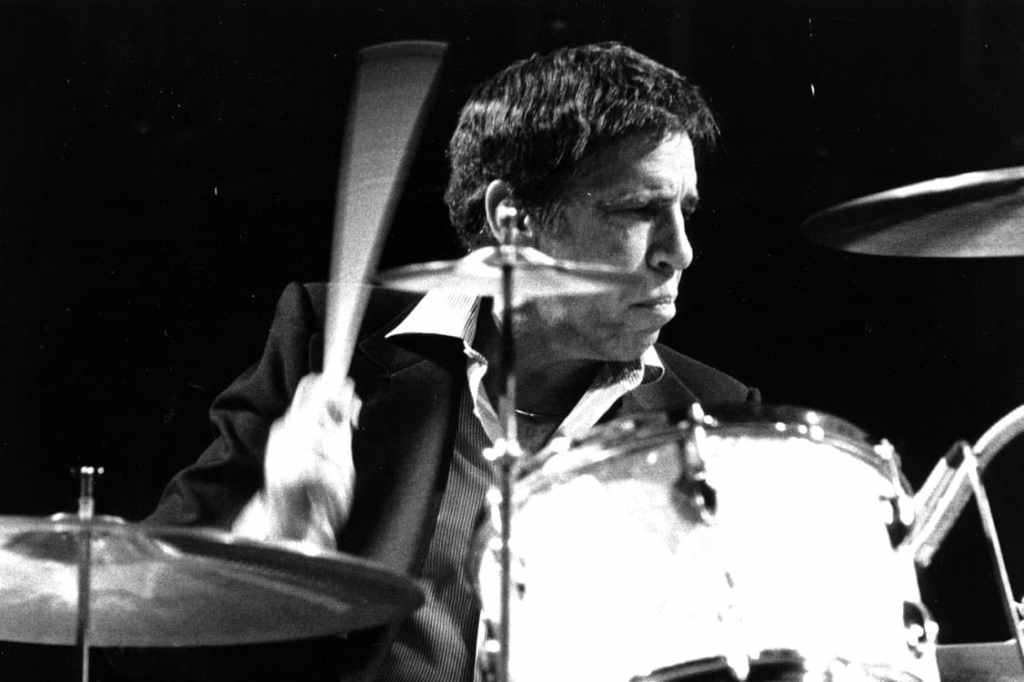 Lightyear entertainment and the Buddy Rich estate have announced the release of Trios, a collection of rare recordings showcasing jazz legend Buddy Rich's intimate three-man interludes performed within his renowned "killer force" big band concerts. Despite being a staple in his shows, these jam sessions have never been officially released until now. The recordings were captured by Rich's alto saxophone player, Alan Gauvin, during shows in various locations, including Montreal, California, Sweden, Norway, Boston, and on the SS Rotterdam Jazz Cruise across 1976 and 1977.
The album features bassists Jon Burr and Tom Warrington, alongside the young piano prodigy Barry Kiener, with Rich showcasing his mesmerizing brush technique through stunning solos. Trios also serves as a tribute to Kiener, who tragically passed away from a heroin overdose at the age of 30 while touring with the band in 1986. As one of the few recordings featuring Kiener, the album provides a glimpse into his prodigious talent, highlighting the special bond he shared with Buddy Rich beyond their musical connection.
Known for his exceptional showmanship, Rich would often give his band a break by transitioning into a mesmerizing three-man jam session during concerts. This allowed the piano and bass to shine, putting the music front and center and leaving audiences spellbound. Advertisement
Trios will be released on September 1st and will be available on major streaming services, as a CD and as a two-disc LP in translucent orange vinyl. See below for the full tracklist and artwork.
Buddy Rich's Trios Tracklist:
Side A
1. Just Friends (written by John Klenner, Samuel M. Lewis)
Recorded 1976 in Montreal, Quebec
2. There Will Never Be Another You (written by Harry Warren, Mack Gordon)
Recorded 1976 in Anaheim, California
3. Groovin' High (written by Dizzy Gillespie, Charlie Parker)
Recorded 1976 in Anaheim, California
Side B
1. Like Someone in Love (written by Jimmy Van Heusen, Johnny Burke)
Recorded 1976 in Anaheim, California
2. There Is No Greater Love (written by Isham Jones, Marty Symes)
Recorded 1977 in Boras, Sweden
Side C
1. Secret Love (written by Sammy Fain, Paul Francis Webster)
Recorded 1976 in Anaheim, California
2. Stella by Starlight (written by Victor Popular Young, Ned Washington)
Recorded 1977 in Oslo, Norway
Side D
1. My Romance (written by Richard Rodgers, Lorenz Hart)
Recorded 1976 in Boston, Massachusetts
2. I Hear a Rhapsody (written by George Fragos, Jack Baker, Dick Gasparre)
Recorded 1976 in Montreal, Quebec
3. Here's That Rainy Day "Piano Solo" (written by Jimmy Van Heusen, Johnny Burke)
Recorded 1977 on the SS Rotterdam Jazz Cruise
Buddy Rich's Trios Artwork: